Mario Golf: Super Rush Details Announced in Overview Trailer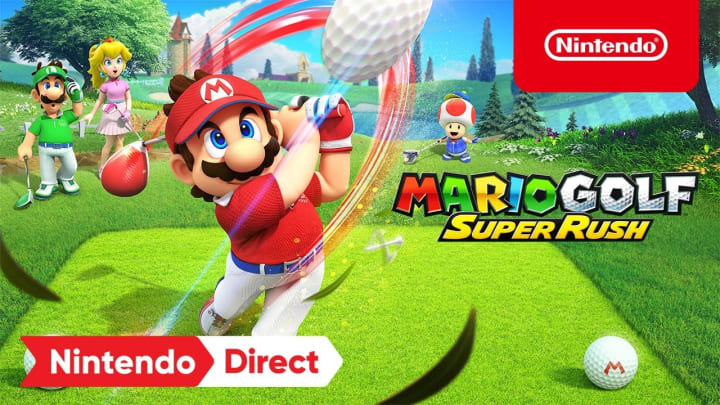 Mario Golf: Super Rush releases on June 25 / Photo by Nintendo
Mario Golf: Super Rush details were announced in a new overview trailer.
Nintendo released a five-minute video trailer for Mario Golf: Super Rush. The trailer showcases a myriad of content. 
As seen in the trailer, the game will launch with 16 playable characters. Mario, Luigi, Peach, Daisy, Wario, Waluigi, Bowser, Bowser Jr., Toad, Yoshi, Rosalina, Pauline, Boo, Donkey Kong, King Bob-omb, and Chargin' Chuck will all be playable. Mii avatars can also be upgraded, making them the unofficial 17th character.
Mario Golf: Super Rush Details Announced in Overview Trailer
The trailer also brought to light that each character will have their own set of stats: Power, Stamina, Speed, Control, and Spin.
There are also a number of name game modes: Speed Golf, Battle Golf, Standard Golf, and Golf Adventure. Speed Golf is a fast-paced mode in which players can tee off in simultaneously until they reach the end of the course.
Battle Golf is a more strategic version of Speed Golf. There are nine total holes that are all in play at the same time; the first player to score three of the nine wins.
Standard Golf is as the name implies, standard golf. The more strokes the higher the score; the lowest score wins.
Lastly, Golf Adventure has players go solo in a path to pro. Starting as rookies, players can enroll their Mii characters in a country club. Players will interact with familiar Mushroom Kingdom Characters. Learning how to play as well as taking on various challenges will help them get to pro. 
The trailer also showed a myriad of new courses.