Top Games
Mario Party Superstars Announced During Nintendo Direct E3 2021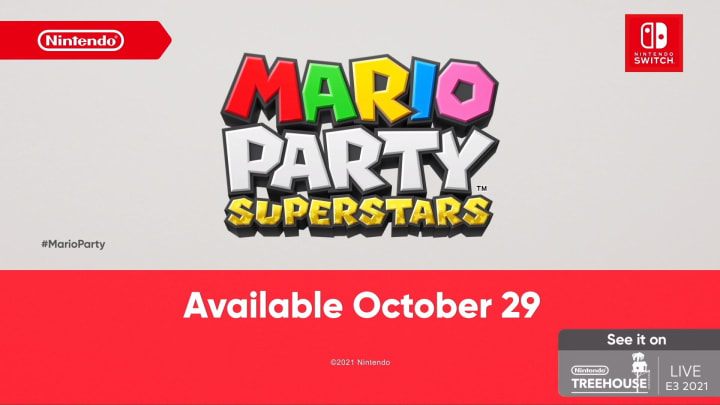 Photo by Nintendo
Mario Party Superstars was announced Tuesday as a part of a Nintendo Direct for E3 2021. The next installment in the classic party game series will feature 5 revamped maps from previous Nintendo 64 Mario Party games, and feature over 100 different minigames from the entire series.
Fans of old school Mario Party games were no doubt thrilled, with Space Land and Peach's Birthday Cake being featured in the accompanying trailer for the new game. During the Treehouse event after, more gameplay for Mario Party Superstars was featured in a 40 minute demo.
Mario Party Superstars Announced During Nintendo Direct E3 2021
Mario Party Superstars will release Oct. 29, and feature something brand new to the series: online multiplayer. The series has lacked online play for quite a while, so players looking to play with their friends without trying to wrangle them all in a room can breathe a sigh of relief.
The game will feature all the classic Mario Party characters like Mario, Luigi, Wario, and Peach, as well as some more niche characters revealed in the trailer, like Birdo and Rosalina. A full roster will most likely be revealed as the game's launch date grows closer.
While many fans were excited by the news of a new Mario Party game, some wondered why this wasn't a DLC for the still popular Super Mario Party. Nintendo hasn't commented on this yet, but it seems players will have to fork over the standard $59.99 to experience the revitalized new entry.
Other news from the E3 2021 Nintendo Direct include a teaser for the Breath of the Wild sequel, a new Wario Ware game, and a new Metroid game for the Switch.