Fortnite
Marshmello Fortnite Skin: Is It in the Store?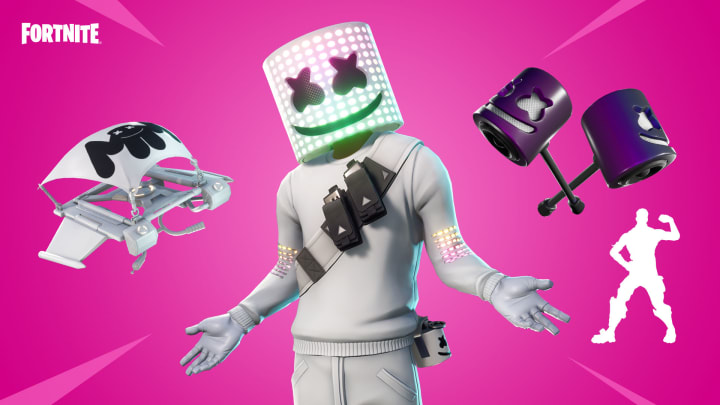 Marshmello is back to collaborate with Fortnite again for another cosmetic bundle that is available in the Item Shop now. | Photo by Epic Games
Marshmello fans and Fortnite players rejoice as the Marshmello Fortnite skin is back in the Item Shop this weekend in a new bundle.
Marshmello Fortnite Skin: Is It in the Store?
As announced by Fortnite Twitter on Friday, popular dance music producer, Marshmello, has returned to Fortnite for players to pick up his skin in the Item Shop. These skins are all cosmetic and are available in the Item Shop as of the time of writing this article.
The bundle costs 2,300 V-Bucks, about $20, which will include the following:
Marshmello skin
"Marsh Walk" emote
"Mello Mallets" harvesting tool
"Mello Rider" glider
Though the bundle is currently out, it is currently 1,000 V-Bucks off from its original 3,300 V-Buck price point if the bundle is chosen instead of individual purchases.
If choosing to buy individually, here's the price breakdown for each of the items:
Marshmello skin - 1,500 V-Bucks
Marsh Walk emote - 500 V-Bucks
Mello Mallets harvesting tool - 800 V-Bucks
Mello Rider glider - 500 V-Bucks
This is not Marshmello's first collaboration with Fortnite, as the DJ and producer has performed one of its biggest and first in-game live concerts in 2019 which also included the same bundle to purchase at the time. However, the Mello Mallets have changed from one to two mallets, and it also has a darker color this time around.