Marvel's Wolverine Release Date: What We Know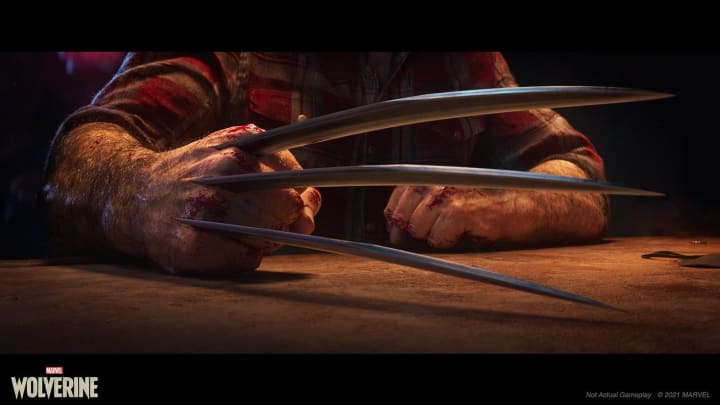 Image courtesy of Insomniac Games/Marvel
Announced as part of the September PlayStation Showcase, Marvel's Wolverine is getting a stand-alone game.
Fan favorite mutant, Wolverine, is getting a brand new game, this time helmed by Insomniac Games. A short teaser was released as part of yesterday's PlayStation Showcase, where it was announced that the game is currently in development for PlayStation 5. In the teaser, the camera gently zooms in towards the titular anti-hero, sitting at a bar with his back to the room. There's broken glass on the counter, and a blood stain to the right. The angle changes and we pan across to the left, revealing the rest of the destroyed room. A man stumbles up and pulls out a knife, triggering Wolverine to unsheathe those iconic adamantium claws.
We've had numerous Wolverine games crop up over the years, all of varying degrees of quality. This time, though, all eyes will be on Insomniac. Having previously developed the 2018 release of Spider-Man, it's safe to say that expectations will be high. So, when will this next superhero venture be released?
When Will Marvel's Wolverine Be Released?
As it stands, Insomniac Games has not announced a release date for Marvel's Wolverine. The game is still mostly in development so it might be quite some time before we get some more information.
It's unclear from the teaser what direction Insomniac will be taking their spin on Wolverine. Ryan Schneider, Head of Franchise Strategy & Studio Relations at Insomniac, said that "the team is already creating something truly special." It's yet to be seen if this next game will also have connections with various Marvel movies. In Spider-Man, we saw the character model updated to what seemed to closely resemble Tom Holland. Perhaps a similar approach will be taken for Hugh Jackman, an actor who has become synonymous with Wolverine.