Masterwork Research Pokémon GO: Everything You Need to Know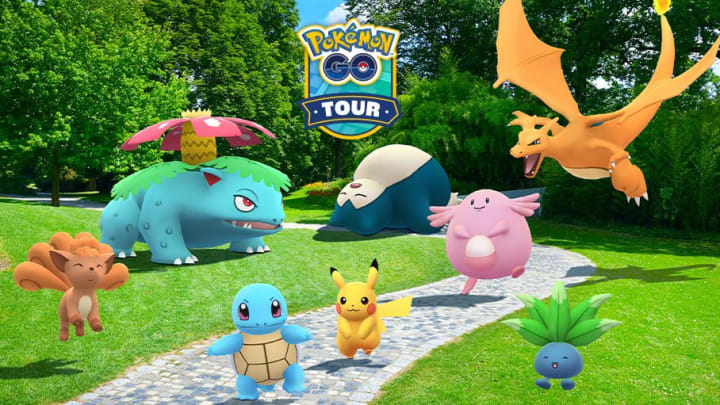 Pokémon GO Tour Kanto brings the new Masterwork Research. / Photo by Niantic Labs
Masterwork Research Pokémon GO is a new long-term research that can be unlocked during Pokémon GO Tour Kanto. Here's how to get it and what you can get from it in Pokémon GO.
Masterwork Research Pokémon GO: Everything You Need to Know
The Masterwork Research is unlocked after completing the GO Tour Kanto Special Research. You'll need to be a GO Tour Kanto ticket holder by Feb. 20 to get the Special Research. Tickets cost $11.99 in the US.
According to Niantic, the Masterwork Research will be a big undertaking. Just the first page requires you to earn the platinum Kanto medal, which means you must catch all 151 original Pokémon. Challenges for the Masterwork Research will also include spinning 151 different PokéStops, reaching level 40, catching 30 Pokémon of each type, walking 151 kilometers and more.
This massive challenge does come with a unique reward: a Shiny Mew encounter. This is the first time Mew will be available as a Shiny in Pokémon GO. Luckily, GO Tour Kanto will give you a head start at completing that first page Medal. The event will feature the first 150 Pokémon (every first-generation Pokémon except Mew) in the event and as a Shiny.
It's not known how long non-ticket holders will have to wait before they can get their hands on Shiny Mew, but it's quite the prize and arguably the highlight of the event.