McCree Hot Potato Overwatch Workshop Receives Update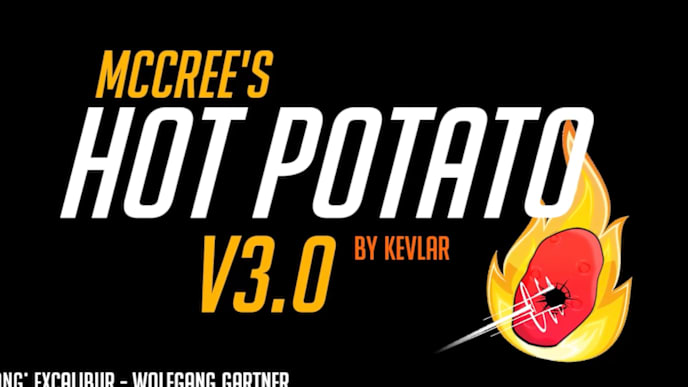 McCree Hot Potato received another update by Kevlar with some more maps and balance updates.
McCree Hot Potato has been one of the most popular Overwatch Workshop modes since its creation.
The Reddit post showcases all the official changes you can find on the game mode.
There are five new maps!
Necropolis
Temple of Anubis
Hollywood
Nepal: Shrine
Ilios: Ruins
Here are the listed changes:
Passing the potato from shooting or hitting another player will now stun the target for 0.4 sec
Landing a headshot gives you 5% ult charge
Landing a shot while leaping, in addition to giving ult charge, will now heal you for 30hp
Leaping now creates a ring explosion effect at your feet
Using your immunity ult will heal you for 25hp if you are under 50hp
Healing from passing the potato when under 50hp reduced from 25hp to 20hp
Receiving the potato from when a player dies or quit will now heal you for 12hp
The ultimate charge is now properly shown on the ultimate bar at the bottom
Dead players can now spectate other players
Photo courtesy of Kevlar