McCree to be Renamed 'Cole Cassidy' in Overwatch on Oct. 26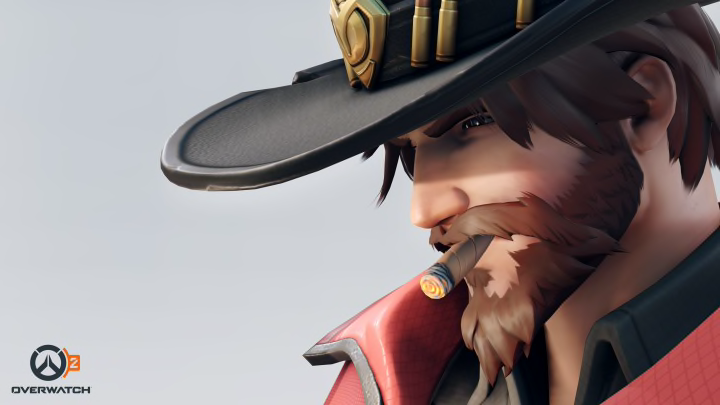 McCree will be renamed to Cole Cassidy in Overwatch on Oct. 26, 2021. / Photo courtesy of Blizzard
Starting on Oct. 26, 2021, McCree will be renamed to Cole Cassidy in all things Overwatch, Blizzard announced Friday.
The long-awaited news was made with a heartfelt blurb connecting the cowboy bounty hunter with the real world, and pointing to a promising future spurred by necessary changes.
"Running from his past meant running from himself," Blizzard wrote, "and each passing year only widened the divide between who he had been and what he had become. But in every cowboy's life, there comes a time when he has to stop and make a stand.
"To make this new Overwatch better — to make things right — he had to be honest with his team and himself. The cowboy he was rode into the sunset, and Cole Cassidy faced the world at dawn."
The beloved Overwatch DPS character had been named after a real Blizzard employee named Jesse McCree, who was a lead game designer there until being dismissed in August after the California Department of Fair Employment and Housing sued Activision Blizzard for fostering a "frat boy" workplace culture.
Although McCree wasn't explicitly named in the lawsuit, he appeared in an image of the BlizzCon 2013 "Cosby Suite" that surfaced online in a Kotaku report, which immediately prompted Overwatch players to start a petition to change the character's name.
As stated by Blizzard in August when they initially announced that the character McCree would be renamed, "Going forward, in-game characters will no longer be named after real employees and we will be more thoughtful and discerning about adding real-world references in future Overwatch content."