Medeuuage Megalith AC Valhalla: Puzzle Solution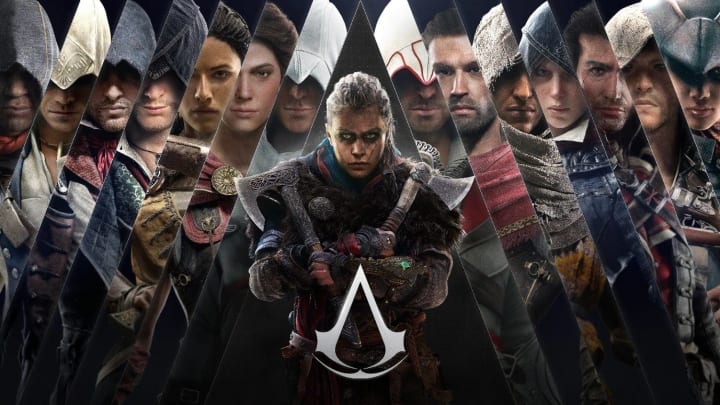 Medeuuage Megalith in AC Valhalla is a puzzle for players to solve in order reap some extra rewards.
Ubisoft has placed Standing Stones all over the map of Assassin's Creed: Valhalla. The puzzles they hold quite simple to solve and provide some in-depth lore, as well. It appears that Ubisoft has taken the liberty to place real-world Celtic and Germanic knotwork symbols inside the game in a meaningful way—leading players to unearth their meaning within the surrounding universe.
Medeuuage Megalith AC Valhalla
The puzzle is exceedingly simple. Take a look at the nearby completed symbol to get an idea of what shape you're meant to form. Then, all you need to do is move about the map to make the fragments on the stones line up to form that symbol.
Completing the puzzle at the Medeuuage Megalith rewards +1 Cent Mystery progress and some extra experience. It should be noted that some players have reported a bear wandering the area. It may interrupt your solution, so it could be worth the time to take it out first.
The symbol players will need to line up is the Celtic knot meant to symbolize love. It is two hearts on their sides, joined by a diamond in the center. Supposedly, it is one of the oldest designs in existence and was used in handfastings—exchanged much like we exchange rings.
Standing Stones are essentially what their name suggests. They are stones placed vertically in the ground. There is no widely-accepted reason as to why these stones exist as they predate much recorded civilization by a few thousand years. Examples include Stonehenge, the Carnac stones of France, and the Avebury stones in Wiltshire, England.
Celtic knotwork dates back to near 450 AD—though some scholars state it could be as far back as 500 BC. They are primarily used in religious contexts with each typically holding some kind of sacred meaning. For example, the popular triple spiral is meant to symbolize reincarnation with the three spirals standing for birth, life, and death.