MG34 Warzone Loadout: NICKMERCS Details High Powered LMG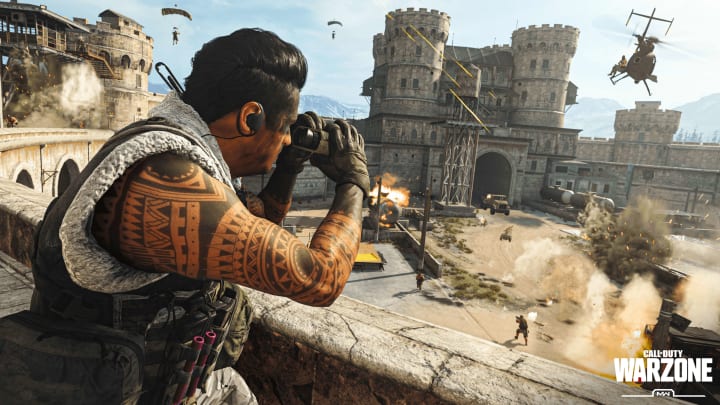 MG34 Warzone Loadout: NICKMERCS details high powered LMG build / Infinity Ward
Prolific Call of Duty: Warzone player and streamer Nick 'NICKMERCS' Kolcheff has revealed his loadout for the "fastest killing LMG" in the game.
All players have their favorite builds and many believe their build is the best around. Warzone's blueprint mechanic allows for such a level of customization. Whether it's a soft tweak between muzzle attachments or extra capacity to keep firing rounds, there are several different ways to build a weapon that's unique to you.
Now, players can attempt to model their own loadout after popular Warzone YouTuber NICKMERCS.
MG34 Warzone Loadout: NICKMERCS Details High Powered LMG
NICKMERCS revealed that his build starts with the MG34. Currently, the game's meta is being dominated by the Bruen LMG. NICKMERCS' MG34 blueprint offers a different take on powerful LMGs that might even rival the Brunen's legacy.
Muzzle: Monolithic Suppressor
Barrel: FSS Brute
Laser: Tac Laser
Optic: VLK 3.0x Optic
Underbarrel: Commando Foregrip
While this build is extremely potent while on the offensive, unfortunately, this level of modification has sacrificed its mobility for damage. The MG34 has a nearly 10 second reload speed, which threatens to leave players vulnerable once they're done firing.
Ultimately, it's up to players to decide whether this build is right for them. It certainly works for NICKMERCS.