Mickey Joins Excel Esports LEC Roster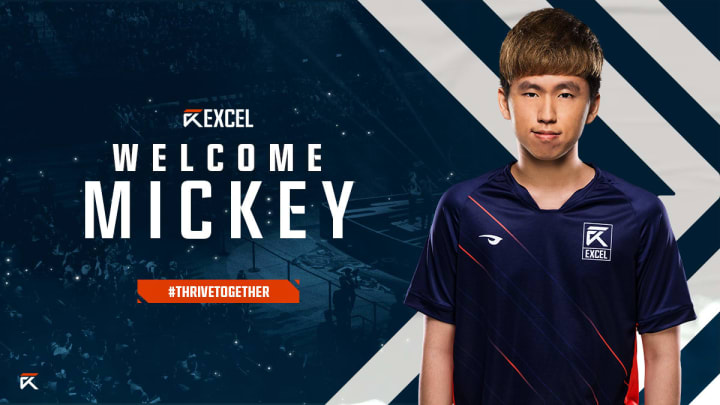 Excel Esports has signed Young-min "Mickey" Son to its League of Legends team ahead of the LEC summer split, the organization announced Tuesday.
Mickey has yet to find a stable team in is professional League of Legends career. He was a member of WE Academy in China in 2014 and eventually found his way to the Afreeca Freecs of the LCK for the 2016 season before joining another Korean team, the ROX Tigers, the following year.
After joining North America's Team Liquid in July 2017, he played the spring 2018 split on Liquid's Academy team before joining the Golden Guardians in the summer split of that year. After a split with APK Prince, a Korean Challenger team, he joins Excel.
"I put in a lot of work ahead of our signing of Mickey, watching many VoDs and talking to many of his previous coaches," Excel coach David Lim said in a news release. "From working with him in the past, he's a fantastic learner and I can't wait to start working with him this split."
Excel Esports finished ninth in the 10-team LEC with a 5-13 record in the spring split.
Photo courtesy of Excel Esports