Minecraft Dungeons Creeping Winter Release Date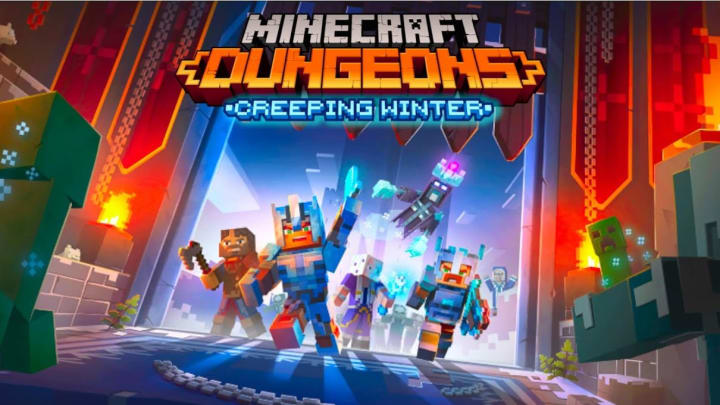 Minecraft Dungeons Creeping Winter DLC release date explained. / Image courtesy of Mojang
Minecraft Dungeons Creeping Winter release date should be coming soon now that the first DLC, Jungle Awakens, has become available. Creeping Winter is the last DLC that has been announced for Minecraft Dungeons, but it is possible that more will be coming in future months.
Creeping winter will add an unnamed snowy island to the game and give players new peaks to traverse and new mobs to fight. The Creeping Winter DLC pack will have three new missions set on a brand new map along with a new set of weapons, artifacts, and armor. In addition, players will get two new skins, a Hero Cape, and a new pet chicken.
Minecraft Dungeons Creeping Winter Release Date
The Minecraft Dungeons Creeping Winter DLC has no official release date but is set to come out later this year. If you have the Minecraft Dungeons Hero Edition, Creeping Winter will be completely free, but if not, you can get the Hero Edition upgrade for $10 to get both Jungle Awakens and Creeping Winter.