Top Games
Mini Motorways Release Date Information: Everything You Need to Know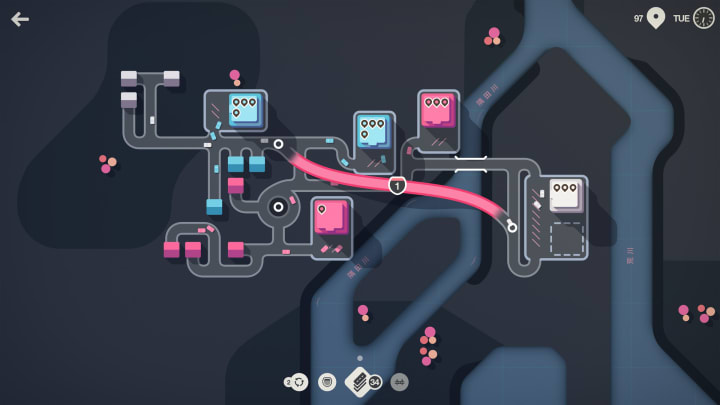 Mini Motorways will be making the jump to the Nintendo Switch, according to the latest Indie World showcase. / Dinosaur Polo Club
Mini Motorways will be making the jump to the Nintendo Switch, according to the latest Indie World showcase.
Thanks to a new Indie Showcase earlier this week, Nintendo Switch players have a new trove of indie titles to delve into that they may have never noticed before. One of these is Mini Motorways, a game that focuses on the vehicular veins of a city rather than its management.
What is Mini Motorways?
Mini Motorways is a strategy simulation game built around the expansion of a growing road map for a bustling cityscape. Players build roads, traffic centers, and more as time goes on and their city grows. Be warned, however, that the larger the city becomes, the more difficult it may be to maintain a good flow of traffic from one end to the other. The aim of the game is to keep things flowing for as long as possible.
The game was designed a published by Dinosaur Polo Club and originally released on Apple Arcade in 2019 and for PC via Steam on July 20, 2021. It currently costs $9.99.
When does Mini Motorways Release on Nintendo Switch?
Mini Motorways is available now on the Nintendo Switch eShop. It appeared immediately following the Indie Showcase yesterday, May 11, and can be purchased for $14.99.
This isn't uncommon for Nintendo and wouldn't be the first time the company released a handful of games shown in the showcase. Mini Motorways is one of several currently available on the eShop as a result of this past week's display.
Following a successful purchase, players can download the software and launch directly into the game without delay.
---
More information about the Indie Showcase and everything found in it can be found in our Indie Showcase announcement guide.