Mini Warzone Royale Returns to Call of Duty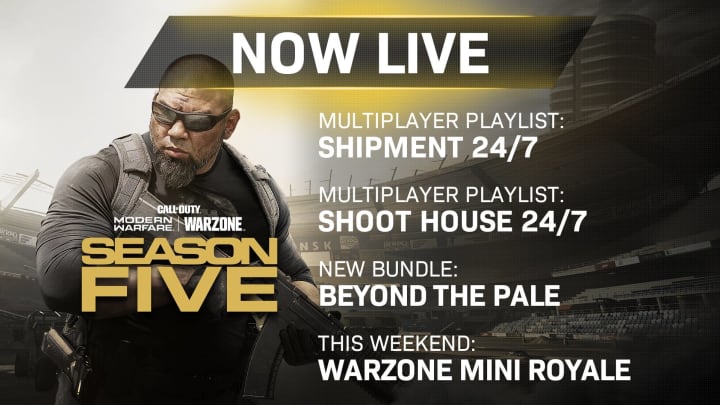 Mini Warzone Royale Returns to Call of Duty / Image via Infinity Ward
Mini Warzone Royale returns to Call of Duty and brings a more aggressive version of the battle royale game. Mini Warzone Royale severely shrinks the size of Verdansk and has players battle it out in the cramped environment.
The game is a blast to play, as it creates lots of gun fights early on and reduces the amount of people who hide in the woods until only 30 people are left. The mode will only be here for a limited time, so lets take a look at everything you need to know about the return of Mini Warzone Royale!
Mini Warzone Royale Returns: Everything You Need to Know
Mini Warzone Royale joins several other game modes in preparation for Season 6. The other game modes are 24/7 Shipment and 24/7 Shoot House, in addition to Deathmatch Domination, Drop Zone, and Gunfight 3v3 snipers.
All the new game modes will be accompanied by double XP, double weapon XP, and two new cosmetic bundles. All of the new features should be live now, but make sure to experience them before the release of Season 6.
Call of Duty Season 6 is expected to release September 29 and bring a host of new changes to the game.