Pokémon
'Misunderstood Mischief' Pokemon GO Tasks and Rewards Explained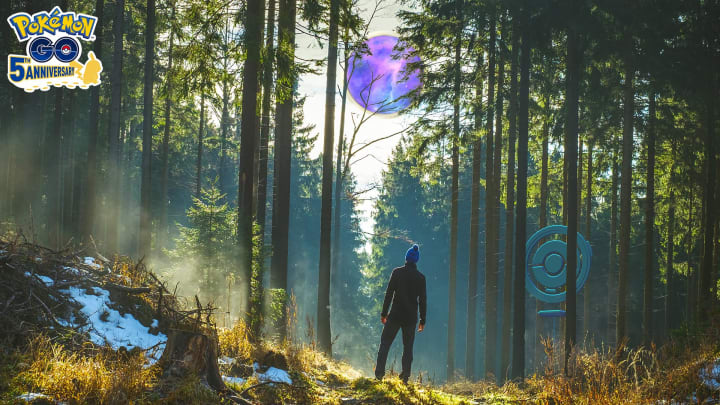 Misunderstood Mischief is a special research story that will play out as the Season of Mischief progresses in Pokemon GO. / Niantic Labs
Misunderstood Mischief is a special research story that will play out as the Season of Mischief progresses in Pokemon GO.
It looks like the mischievous new Pokemon, Hoopa, is running amuck in Pokemon GO. The Pokemon has been seen playing pranks on all sorts of trainers—including the Team Leaders and Prof. Willow, himself. Naturally, Willow is looking forward to studying the new creature behind all this season's strange phenomena—and needs trainers' help to do so.
That's where the Misunderstood Mischief story comes in.
"Misunderstood Mischief" Pokemon GO Tasks and Rewards
Misunderstood Mischief is, as we stated above, a unique research story that will progressively unfold as the season goes on. Pokemon GO's Season of Mischief runs from Sept. 1 to Dec. 1, so we've got quite a long way to go to unravel the whole tale.
Allegedly, trainers will have to make their way through 16 sets of tasks to complete the full research line.
As we're just starting the season, only one part of the story is available, providing the following three tasks and rewards.
"Misunderstood Mischief" Pokemon GO Tasks and Rewards: Part 1 of 16
Make 10 Nice Throws—One (1) Incense Item
Use One (1) Incense Item—10 PokeBalls
Take Three (3) Snapshots of Psychic-type Pokemon—10 Nanab Berries
The end of set rewards for this part are an encounter with Gothita, 500 Stardust, and 1000 XP.
Trainers will have to wait for the next part of the research to get the next set of rewards. According to the Pokemon GO Mischief Blog, Hoopa is supposed to "arrive" on Sept. 5. This could be when part two launches, so we encourage trainers to keep their eyes open next week.