Top Games
Mitternachts Waltz Genshin Impact: Everything You Need to Know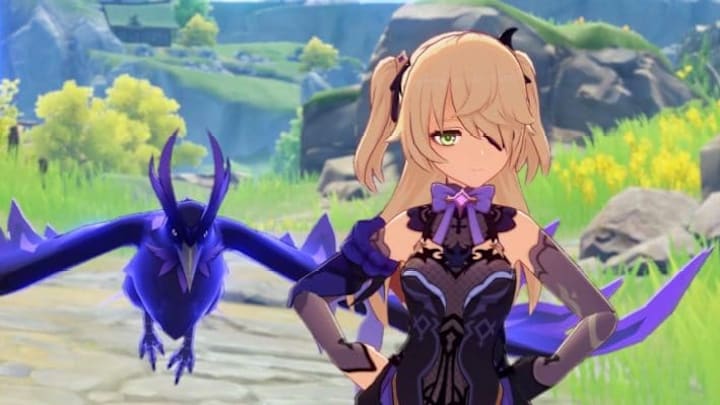 Fischl from Gensin Impact
Mitternachts Waltz is a weapon in Genshin Impact that will be added in Version 1.6.
Last Saturday we were given the official announcement of Genshin Impact Version 1.6. Players were surprised with new information, such as the release of a skin system, or Genshin Impact moving to Epic Games Store.
Mitternachts Waltz Genshin Impact
Mitternachts Waltz was officially introduced in the Special Program for Version 1.6 video. It is a bow-type weapon. There are no skills that direct the bow to be best for Electro, but from the looks, fans immediately proclaimed that this bow must be for Fischl.
Check out the stats of the bow to decide for yourself. Mitternachts Waltz is a four-star bow and is "painted in the color of transgression and nights of illusion," according to miHoYo.
Here are the basic stats and passives of the weapon.
Base Attack: 42
Secondary Stat: Phys DMG%
Secondary Stat Value: 11.3
Special Passive Ability: Evernight Duet
Special Passive Ability Description: Normal Attack hits on opponents increase Elemental Skill damage by 20% for 5s, Elemental Skill hits on opponents increase Normal Attack DMG by 20% for 5s.
Although Genshin Impact 1.6 is not even live in-game, rumors for version 1.7 have started to rise in the gaming community. These include new plants for the unrevealed Inazuma region, Electro-type Traveler, and a couple of new characters. The release of Mitternachts Waltz may be the starting trigger of Electro element coming into the spotlight in Genshin Impact.