Top Games
MLB The Show 21 August Daily Moments: 98 Andrew McCutchen
By Max Mallow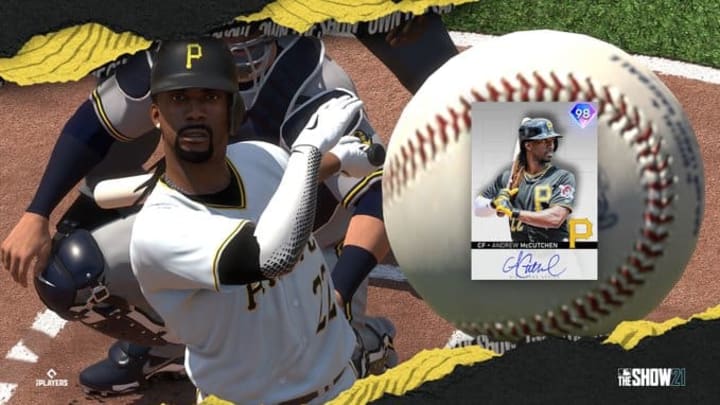 Photo by San Diego Studios
MLB The Show 21 August Daily Moments kicked off for Diamond Dynasty headlined by a new 98 overall Signature Series item.
Daily Moments are a staple of Diamond Dynasty with San Diego Studios releasing special objectives each day throughout a month. Completing each moment will earn players either one or two points toward the August Daily Moments Program. These programs offer players rewards such as packs, Stubs, cosmetics, and most of all, special Diamonds.
Additionally, SDS includes Evolution items where players can unlock a card and Program to earn an evolved Diamond of that player. Here's a look at the August rewards for Daily Moments.
MLB The Show 21 August Daily Moments: 98 Andrew McCutchen
The big Diamond of August is a 98 overall Signature Series Andrew McCutchen. The former National League MVP with the Pittsburgh Pirates currently plays for the Philadelphia Phillies, but this card celebrates his time with Pittsburgh.
The two Evolution items for the month are Justin Turner and Joe Nathan. Once players unlock an Evolution pack, choosing one of the two players will subsequently unlock the player's Evolution Program. Nathan's item is part of the Prime set while Turner is an additional Signature Series card. With the new big collection coming out on Aug. 3, these items should help players progress toward whatever card is released.
Not to mention, SDS included a Home Run Derby and All-Star Game pack at the end of the Program which should help toward the 99 overall Shohei Ohtani.