Top Games
MLB The Show 21 So Fresh and So Clean Event Revealed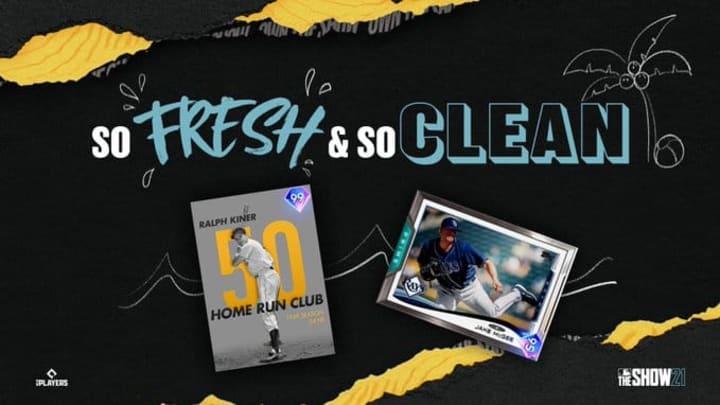 Photo by San Diego Studios
The MLB The Show 21 So Fresh and So Clean event was revealed by San Diego Studios as it went live in-game on July 27.
The Events playlist is one of the flagship multiplayer modes in Diamond Dynasty. Every so often, San Diego Studios refreshes the Events section to include a special multiplayer mode. These modes consist of special requirements, such as only National League outfielders, and have rules dictated like All-Star difficulty and only three innings of gameplay.
Additionally, SDS releases a new Program which players can earn rewards through by winning games in the playlist.
MLB The Show 21 So Fresh and So Clean Event Revealed
The latest Event, titled So Fresh and So Clean, features two new special rewards to earn.
So Fresh and So Clean is headlined by two special rewards: a 99 Milestone for Ralph Kiner and a 95 Prime of Jake McGee. Additionally, players will earn packs and other rewards by completing the Program. Kiner looks like one of the best cards released this year boasting 100+ in both power and contact against lefties and righties. McGee doesn't quite have the pitch mix for some players, especially considering he doesn't have a sinker, but remember a new Collection reward is likely on the horizon.
So Fresh and So Clean expires Aug. 3 at 2 p.m. ET.