MLB The Show
MLB The Show 22: Best Possible Team in Diamond Dynasty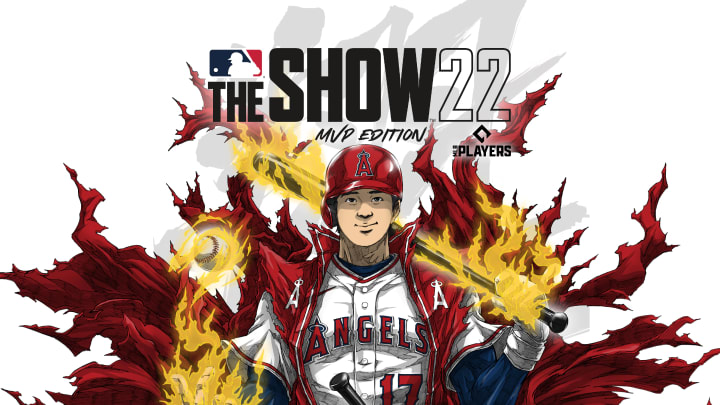 Photo Courtesy of PlayStation Store
At this point in MLB The Show 22, we've gone over a few theme teams. But now, we are going to discuss the best overall team in Diamond Dynasty.
We've seen a few 99's and a lot of really good cards, so let's dive right in.
But before we fully dive in, let's go over some rules:
1. No Secondaries, only Primary Positions
2. The team will consist of only starters, no bench players
3. There will be one Starting Pitcher, One Reliever and One Closer
MLB The Show 22: Best Possible Team in Diamond Dynasty
We are going to discuss each player and at the end, show the overall batting order that we would use with this team.
Catcher- 2nd Half Mike Napoli
Starting right out of the gate we have our catcher. Although Napoli isn't the highest overall catcher, we had to pick him because of his hitting stats. He crushes baseballs and was an easy pick for catcher.
First Base- Prime David Ortiz
First base was our first difficult pick, but we decided on Prime David Ortiz. We could have selected Frank Thomas, but frankly, Ortiz has a better swing than Thomas.
Second Base- All-Star Collection Reward Jackie Robinson
Now for second. Jackie Robinson was the easy selection here. He has max contact and almost max speed to go along with it. Oh and he also has above-average contact. Robinson is one of the best cards in the entire game.
Third Base- July Lightning POTM Austin Riley or Retro Finest George Brett
For third base, we really couldn't make a choice. Both are incredibly great options. Riley is the more easily obtainable option compared to Brett. Both are 99 and have great hitting stats so you can't go wrong with either.
Short Stop- All-Star Dansby Swanson
Our short-stop situation is similar to behind the plate. We are going with All-Star Dansby Swanson despite not being the highest overall Short Stop. Everything about this card is amazing and what makes this our choice is the fact that Swanson has such an easy swing to hit with.
Left Field- All-Star MVP Giancarlo Stanton
Now for our left fielder, Giancarlo Stanton. Stanton absolutely crushes righties and is still a beast against lefties. He does have lower speed than other cards, but on defense, the speed of our center fielder more than makes up for it.
Center Field- Retro Finest Andrew McCutchen
Now for possibly one of the best cards in the game, Andrew McCutchen. He has extremely great stats in every category. Contact, Power, Speed and Defense, he's got it all.
Right Field- Home Run Derby Juan Soto
Now for right field, it was another difficult one. We went with Soto here for his power. We have enough guys with higher contact that it was time for someone with max power. If you value contact over power then milestone Roberto Clemente can be used instead of Soto.
Starting Pitcher- Signature Randy Johnson
Although he is difficult to get, he is the best starter in the game. Randy throws incredibly hard with outlier on his fastball and he has one of the most difficult arm angles to pick up.
Relief Pitcher- All-Star Game Emmanuel Clase
Here it gets a little weird. There really isn't one reliever who is amazing, so we went with All-Star Clase. Although he is a closer, he can still be used as a reliever.
Closing Pitcher- All-Star Edwin Diaz
Now for our closer, Edwin Diaz. Although he doesn't have a great pitch mix, his pitches are hard to hit. His fastball is lights out and his slider is very difficult to hit. Diaz will surely shut down the game.
Batting Order:
1.

Jackie Robinson
2.

Andrew McCutchen
3.

David Ortiz
4.

Juan Soto
5.

George Brett or Austin Riley
6.

Giancarlo Stanton
7.

Mike Napoli
8.

Dansby Swanson
9.

Randy Johnson