MLB The Show 22 Diamond Dynasty Theme Team Spreadsheet: How to Use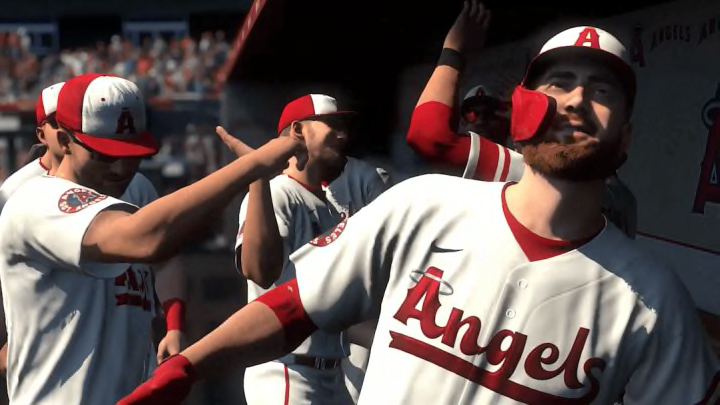 "Enjoy!" / Photo Courtesy of MLB The Show
Looking to construct the best, most up-to-date theme teams possible in MLB The Show 22 Diamond Dynasty? Look no further.
Just as in previous MLB The Show games, there are plenty of players this year who are simply aiming to assemble their dream team of the best historic and current players from their favorite baseball teams. Of course, this process can get a bit tough to stay on top of, especially as San Diego Studio continues to add more content.
Thankfully, some MLB The Show players on Reddit have created their own updated theme team spreadsheet tool for others to use. Here's a breakdown of how to Diamond Dynasty Theme Team spreadsheet for MLB The Show 22.
MLB The Show 22 Diamond Dynasty Theme Team Spreadsheet: How to Use
From the Boston Red Sox to the New York Mets, Reddit user u/GavinL_12 appears to have clearly listed every best available player card at every position for all 30 teams in MLB The Show 22 Diamond Dynasty.
As mentioned by u/BrockLanders17 on the original Reddit post, this spreadsheet only covers Diamond players as covering all Golds and some Silvers as well proved to be too much work last year.
At the time of publication, the sheet was last updated on Aug. 31, which means it should cover all the MLB The Show 22 Diamond Dynasty content released prior to the launch of the Back to Old School Event.