Top Games
MLB The Show 22 Ranked Season 5 Rewards Announced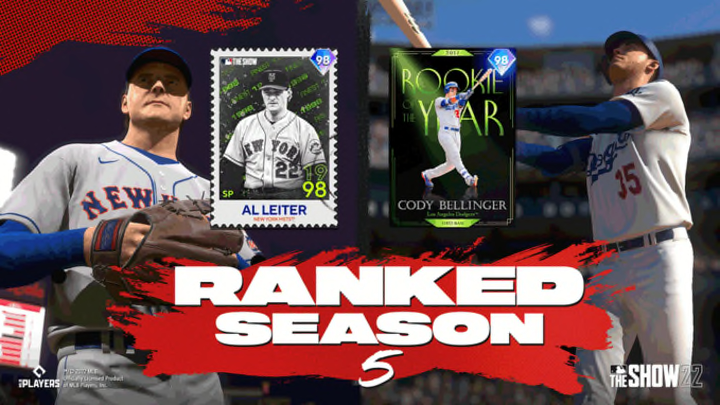 Photo Courtesy of MLB The Show
Time to get your Diamond Dynasty team ready for the new season of ranked seasons. Starting today at 3:00 PM EST, Season 5 of ranked seasons is set to begin.
Ranked seasons typically last for a month and each season, new rewards are revealed. These rewards are granted when you and your DD team reach World Series. At the start of every season, your rank is dropped significantly and you must work your way back to World Series.
MLB The Show 22 Ranked Season 5 Rewards Announced
The first new card awarded through ranked seasons is Retro Finest Al Leiter. Leiter has a great pitch mix combined with great control. Leiter throws a cutter and a sinker which are seen in some of the best pitchers in MLB The Show.
The second new card awarded through ranked seasons is Awards Rookie of the Year, Cody Bellinger. Despite having a rough couple of seasons, Bellinger absolutely raked his rookie year. Finishing ninth in MVP voting as a rookie while hitting 39 home runs. Compared to his MVP season, his average was slightly down. Bellinger's card has slightly lowered contact stats with both sitting around 95 while his power remains elite at around 115.
Both cards are sure to be a great choice no matter who you choose. Leiter will be a lockdown pitcher on a lot of rosters, while Bellinger is sure to be the first baseman on a lot of teams. Both of these cards are 98 overalls and will be available today at 3:00 PM EST.