MLB The Show 22 Takashi Okazaki Series Announced, Mickey Mantle Revealed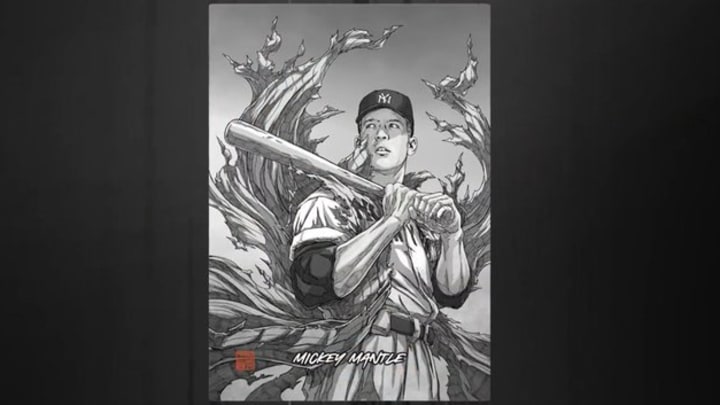 Photo by San Diego Studio
San Diego Studio announced Wednesday a new MLB The Show 22 card type coming to the game in partnership with artist Takashi Okazaki who designed the special edition cover art for Los Angeles Angels superstar Shohei Ohtani.
The MLB The Show 22 Takashi Okazaki Card Art Series was revealed along with the first Legend part of the set: Mickey Mantle. Players who purchase either the MVP or Digital Deluxe versions of the game will receive a Choice Pack that contains one of the five players.
The response to the announcement was overwhelmingly positive.
MLB The Show 22 Takashi Okazaki Series Announced, Mickey Mantle Revealed
Mickey Mantle is the first player revealed for the set, with four more players yet to be announced. It's unknown if this series will operate similarly to the 42 Series from MLB The Show 21, or if this will be an independent set and the 42 Series will return.
Plus, it's unknown if there will be an in-game collection tied to this with a special card tied to collecting all five players.
Ratings should be revealed once it gets closer to early access launch on April 1 for those who get a special edition of the game.
MLB The Show 22 launches April 5 on PlayStation, Xbox and Nintendo Switch for the first time.