Top Games
MLB The Show Companion App Announced: How to Get Preview Access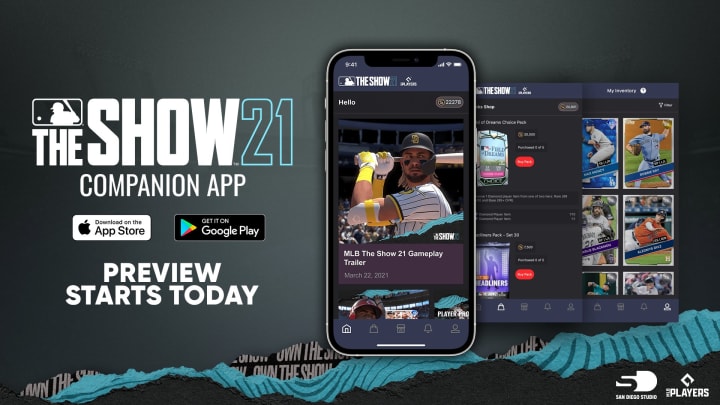 The MLB The Show Companion App invites baseball fans to get news, buy and sell cards on the market, and buy and open packs from their phones. / Photo courtesy of San Diego Studio
The MLB The Show Companion App was announced for Android and iOS devices Thursday, with preview access for it already out and a public release scheduled for next week.
Coming to smartphones by way of the Apple App Store and Google Play Store, the new companion app invites baseball fans to receive access to the latest news, game updates, roster updates, live content from The Show Shop, the ability to buy and sell Diamond Dynasty cards in the MLB The Show 21 Community Marketplace and get notified when their Community Market orders update or when their friends pull a Diamond.
As seen previously with the likes of the Madden NFL 21 Companion and MyNBA2K21 apps, the MLB The Show Companion App seems like a great way for fans of the San Diego Studio title to stay connected when they don't have a controller in their hand. As stated in the developer's blog post, players can now have access to The Show anytime and anywhere.
To ensure that everything works correctly by the time the app officially rolls out next week, San Diego Studio has launched a preview exclusive for Scouting Report subscribers, with a new group of testers getting the chance to try it out each day this week.
For those not part of San Diego Studio's Scouting Report, they can sign up at their website to get access during the preview.
The MLB The Show 21 Companion App is scheduled to officially release on Monday, Aug. 23, 2021.