MLB The Show June 24 Roster Update: 5 Diamond Predictions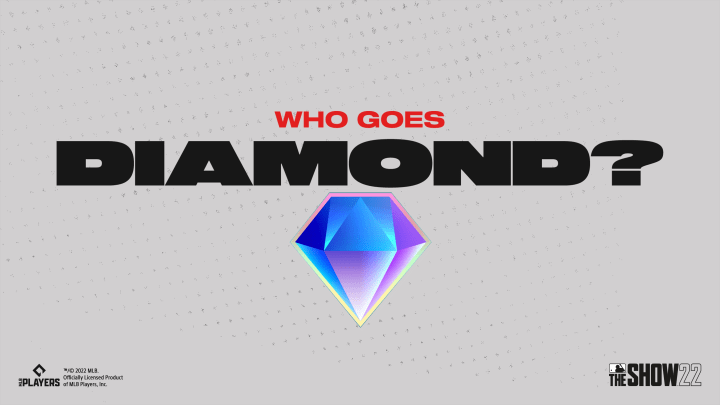 Roster updates for MLB The Show 22 typically take place every 1-2 weeks. / Image courtesy of San Diego Studio
It's time for another roster update and to predict who we think is going to make that jump. San Diego Studios evaluates each player ahead of each roster update. If they have performed well in the last two weeks their overall increases, and vice versa. The biggest thing MLB The Show players look for is the jump from gold to diamond.
With the June 24 Roster Update coming tomorrow for MLB The Show 22, what players are going to make the jump from gold to diamond. Last roster update, we correctly guessed two out of five, this week we're hoping to do better.
MLB The Show June 24 Roster Update: 5 Diamond Predictions
1: Austin Hays - OF / Baltimore Orioles
Washington Nationals v Baltimore Orioles / Mitchell Layton/GettyImages
The Baltimore outfielder has been hitting the ball very well over the last two weeks. Over that period, Hays has hit .276 with three home runs and nine RBIs. And not to mention that Hays just hit for the cycle yesterday against the Nationals. Hays is currently an 84 overall and with his performance over the last two weeks and especially yesterday, Hays can make the jump and improve one overall.
2: Rafael Devers - 3B / Boston Red Sox
St. Louis Cardinals v Boston Red Sox / Sarah Stier/GettyImages
Last roster update everyone thought that Devers should be diamond and in this roster update, they think the same thing. Over the last two weeks, the batting average has been down at .281. But Devers has crushed four home runs and added 12 RBIs to his total. And not to mention that with seven walks Devers has a .465 OBP. With those stats accumulated over the last ten games, Devers should make the cut.
3: Kenley Jansen - CP / Atlanta Braves
San Francisco Giants v Atlanta Braves / Todd Kirkland/GettyImages
Since the last roster update, Jansen has made three appearances. In all three of those appearances, Jansen did not let up a single run. He also struck out four betters and only let up three hits. One of his appearances ended where he recorded the win and one where he got the save. All season Jansen has been lights out, recording 18 saves, which is good for third in the league, and only allowing ten runs. Jansen should become the Braves' next diamond come Friday.
4: Sandy Alcántara - SP / Miami Marlins
Miami Marlins v New York Mets / Christopher Pasatieri/GettyImages
Alcántara has made two starts since the last roster update. In both of those starts, Alcántara worked late into the game, throwing a combined 15.2 innings. In those 15.2 innings, Alcántara let up four runs and struck out 13 batters. Alcántara has proved all season that he should be a diamond. Since his last poor performance on May 6, where he only threw 4.1 innings, Alcántara has not thrown less than seven innings and let up more than two runs in an outing. According to FanDuel, Alcántara is the current favorite to win the NL Cy Young, and he is more than deserving to be boosted one overall to reach diamond.
5: Raisel Iglesias - CP / Los Angeles Angles
Los Angeles Angels v Seattle Mariners / Steph Chambers/GettyImages
The Angels closer has made five appearances since the last roster update. In those appearances, Iglesias recoded his second win and thirteenth save of the season. Iglesias only pitched one inning in each appearance, but he only let up two hits and one earned run while walking zero. Additionally, Iglesias struck out nine batters, that is 53% of all hitters he faced. Iglesias has been a rock in the bullpen for the Angels all season and should make the jump from gold to diamond tomorrow.