Call of Duty
Modern Warfare 2 Artwork Indicates CoD May Return to Steam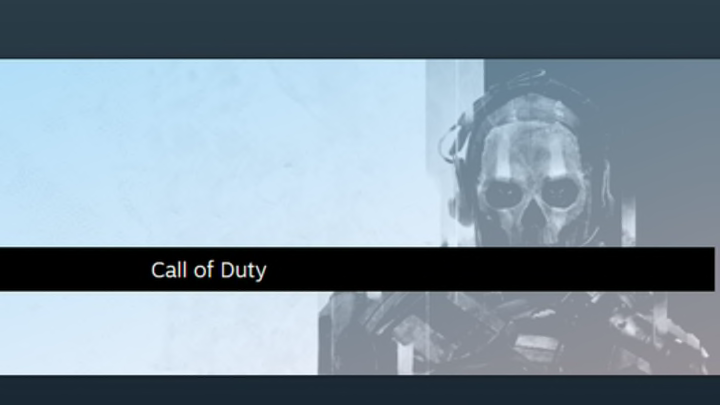 A Reddit user spotted new Call of Duty artwork on Steam before it was removed. / Courtesy of Activision, Steam via u/Kalinine
An eagle-eyed Redditor noticed artwork for the upcoming Call of Duty: Modern Warfare 2 appeared on Steam, indicating the Call of Duty franchise might ditch its Battle.net exclusivity and see release on Valve's storefront.
As spotted by u/Kalinine and posted to Reddit, the new Modern Warfare 2 Ghost artwork "showed up on Steam." When asked if it was legit, the user added: "it shows up at the bottom of the DLC page for some Call of duty games like Black Ops 3." Other users independently confirmed the image was there.
Soon after, the image was pulled from Steam and replaced with a blank one, further fueling the rumor fire. For seven years, Activision has made the CoD series exclusive to users on Battle.net, which it owns. This news may suggest that that exclusivity may be coming to a close. It would be a welcome sight for Steam players, who have had to watch from the sideline or play Call of Duty on other platforms.
Activision has yet to confirm a Steam release for Modern Warfare 2.
Infinity Ward is the developer for the newest installment in the Call of Duty and Warzone series, which is scheduled for an October 28 release date.