Modern Warfare 2 Beta Start Date Apparently Leaked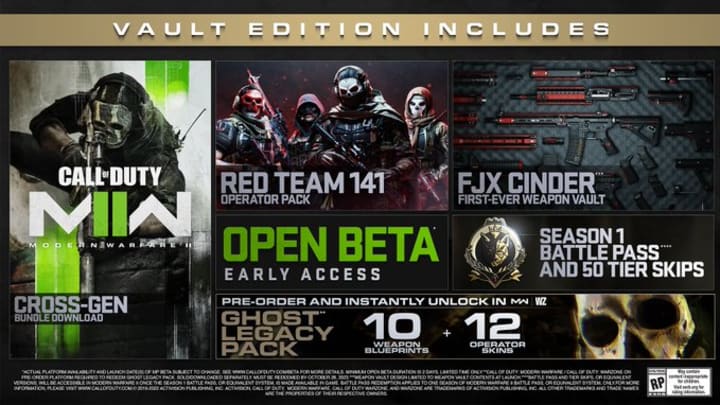 Photo by Activision
The Call of Duty: Modern Warfare beta start date might've been apparently leaked, according to a posting on Amazon.
Notable video game leaker Tom Henderson posted an Amazon listing for the Xbox Series X/Xbox One Cross-Gen bundle of MWII showcasing that by pre-ordering the game for any platform will unlock early access to the Open Beta. The listing also states that codes will be shipped on Aug. 15.
This posting does align with promotional images from MWII's reveal including open beta early access for the Vault Edition.
Modern Warfare 2 Beta Start Date Apparently Leaked
Based on Henderson's tweet, it's safe to assume the beta will start on Aug. 15 or shortly thereafter. With codes going out on that Monday, perhaps the beta starts Aug. 16. Or, Activision puts it off until the weekend where more people might have access to it.
It's also not unlikely that beta codes include multiple so those who pre-order can give codes to friends who also want to try out the new Call of Duty.
This is the only confirmed beta right now for Modern Warfare II. Don't be surprised if a closed beta or more open beta runs are announced in the run up to the game's release on Oct. 28.