Call of Duty
Modern Warfare 2 Glitch Reveals New Skins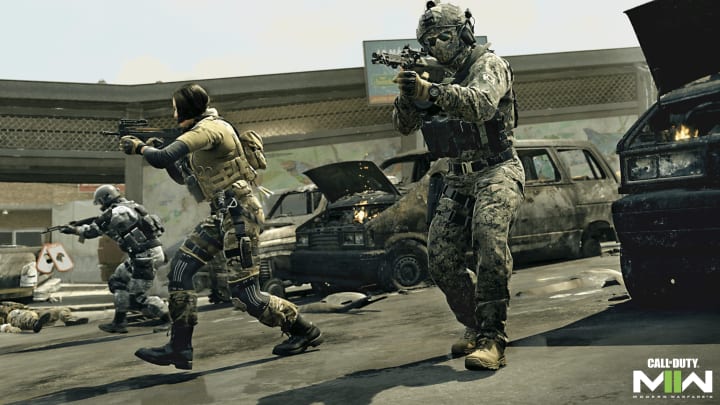 Activision, screenshot by DBLTAP
Call of Duty: Modern Warfare 2's glitch revealed that Eth.3n from Infinite Warfare will be arriving in the game as a skin for Operator Gus. From anticipating its release date to getting the skins, here's everything you need to know.
Modern Warfare 2 Glitch Reveals New Skins
Call of Duty gamers discovered Modern Warfare 2's future features, which has many unique operator skins. The game will allow players to perform as many different characters, one of which is a character with a suit that is similar to Eth.3n's from Infinite Warfare.
Gamers found the character by glitching the Season 1 content of Modern Warfare 2 into a completed game lobby, which shows availability to a wide variety of operator skins. Call of Duty fans predict that with a variety of characters to play, some of these features will be available through the battle pass of Season 1.
Modern Warfare 2 will have a new combat suit that is inspired by Eth.3n from Infinite Warfare. This skin can be utilized for Gus.
Along with discovering new skins, players also found unique weapon blueprints that are similar to Infinite Warfare's science fiction-inspired armaments, which has been predicted to be in the Eth.3n pack.
Call of Duty players also noticed soccer operator skins, which have been regarded as part of an aesthetically pleasing group of upcoming skins.
For more Call of Duty information, find out how to slide cancel in Warzone 2, or discover if the game will have skill-based matchmaking.