Modern Warfare 2 March 29 Weekly Playlist Update Adds Shipment 24/7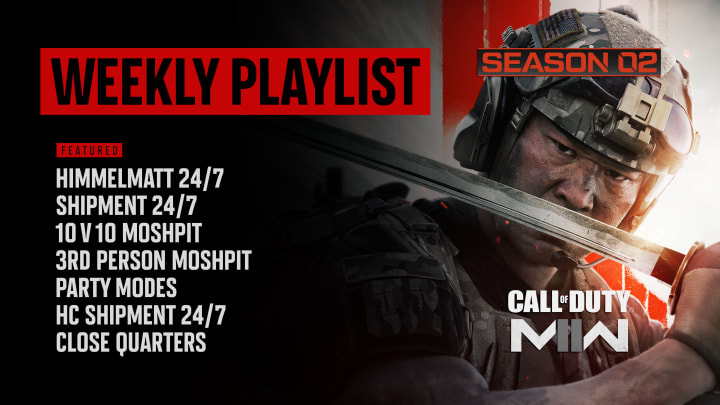 Modern Warfare 2 received a brand new playlist update this week. / Activision
Modern Warfare 2 has been given a new weekly playlist update for the week beginning March 29. Here's what players can expect to dive into this week.
As with most live-service, online multiplayer games, both Modern Warfare 2 and Warzone 2 undergo weekly playlist updates in order to switch up the available content. Players will usually see a change in not only the available maps and modes, but also the squad sizes available to play.
This week, Activision have revealed that Modern Warfare 2 will be bringing in a number of popular modes, including Shipment 24/7, as well as the continuation of the Close Quarters theme.
Here's everything players can expect to find in Modern Warfare 2's online multiplayer this week.
Modern Warfare 2 March 29 Weekly Playlist Update
This week, players will find the following maps and modes available in Modern Warfare 2 as part of the March 29 weekly playlist update:
Himmelmatt 24/7
Shipment 24/7
10 V 10 Moshpit
3rd Person Moshpit
Party Modes
HC Shipment 24/7
Close Quarters
This week's playlist has been met with some positive reactions from players, with many excited to see Shipment 24/7 make a return. "That's what I'm talking about," one user said.
"Thank you for putting back shipment 24/7. I think I speak for everyone when I ask, it needs to be its OWN individual PERMANENT playlist, that doesn't get touched till the next game," another player said.
Be sure to drop into these modes this week before the playlist shifts once again next Wednesday.