Call of Duty
Modern Warfare LMG Has an Absurd TTK at Long Range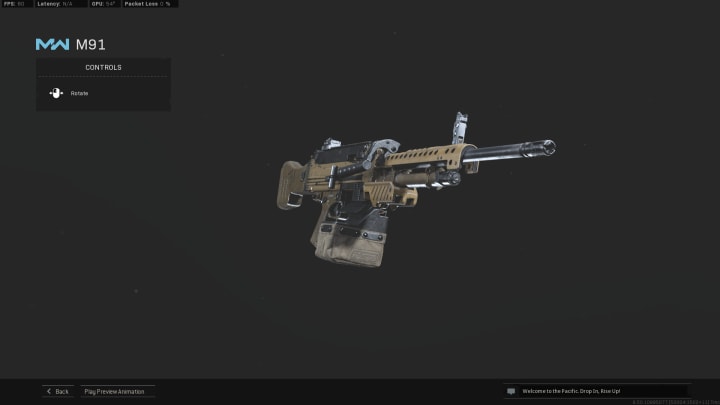 Image courtesy of Ralston Dacanay, Activision
The M91 LMG could be one of the best long-range weapons in Warzone. Popular creator WhosImmortal has done it once again and found another gem of a weapon for players to use when dropping into Caldera or Fortune's Keep.
The M91 is yet another gun with an extremely low pick rate, and according to WZRanked, the M91 is at a current pick rate of just 0.07%. What makes the M91 so effective? WhosImmortal says that "It has just under a 850ms TTK at about 60 meters and it doesn't have any steep damage drop off," In his recent video, the Youtuber explains in depth how the gun is a "powerhouse".
Here's the M91 loadout WhosImmortal provides:
M91 Loadout
Muzzle: Monolithic Suppressor
Barrel: M91 Heavy
Underbarrel: Commando Foregrip
Laser: Tac Laser
Optic: VLK 3.0x
Since the recent update, the meta has been blown open with guns like the NZ-41 and Marco 5 falling off hard. It's great to see guns that aren't from Vanguard taking the spotlight in the Warzone community.
The M91 is a slower LMG, and is made for long range battles, so we recommend using it in Caldera. We also recommend pairing the Modern Warfare LMG with a more mobile secondary such as the Armeguerra 43 or the H4 Blixen.
Players who enjoy LMGs, but don't own Vanguard or want to grind to level up the KG M40 should definitely check out what the M91 has to offer.