Modern Warfare Shotgun Has "Ruined" Warzone & Rebirth, According to FaZe Swagg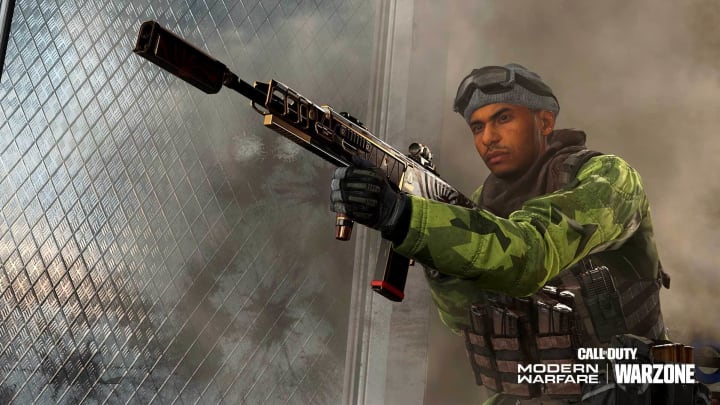 Jak-12 / Photo Courtesy of Activision
Many overpowered weapons have dominated Call of Duty: Warzone since it's arrival in 2020. Through every CoD release since Warzone, there has been one weapon that needed a nerf right away due to being too strong, whether it be the Finn LMG of Modern Warfare or the Cold War Mac-10.
With some players always on the hunt for the next "meta" or overpowered weapon, a new contender has emerged - Modern Warfare's Jak-12 shotgun. It was a strong choice in the past, but it has now caught the attention of many Warzone players, including FaZe Swagg, who recently said that the weapon has "ruined" Warzone.
Here's how to build this new overpowered Shotgun to try for yourself.
Best Jak-12 Loadout for Call of Duty: Warzone
Muzzle: FORGE Tac Marauder
Barrel: ZLR J-3600 Torrent
Laser: 5MW Laser
Magazine: 20-round drum mag
Perk: Sleight of Hand
This new Jak-12 loadout makes the gun fast and deadly at close range. Using the weapon helped FaZe Swagg even break his own personal kill record with 40 eliminations in one Warzone match. With all the weapons that Swagg has tried in his games, it means a lot for the new Jak-12 loadout to get such a high-kill game.
Try this new overpowered loadout today and let us know what you think. With new "metas" being discovered in Warzone, this shotgun has many contenders, but has the potential to take over Caldera and Rebirth Island.