Monster Hunter Rise April Update Revealed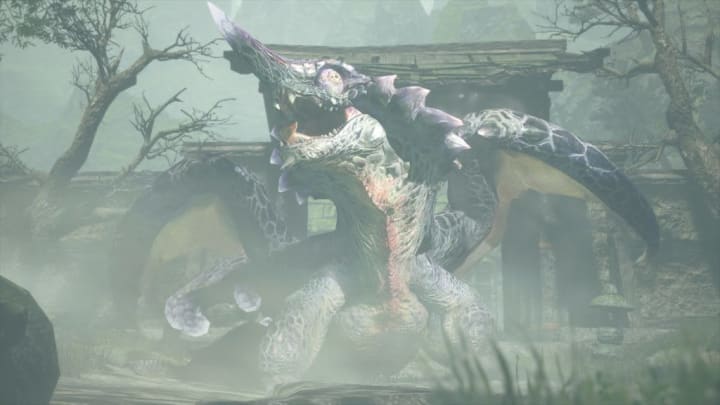 The Elder Dragon Chameleos / Photo courtesy of Capcom
Keeping in tradition with previous Monster Hunter titles, the Monster Hunter Rise April update will feature new monsters, the return of Chameleos, and the Hunter Rank cap will be unlocked. The update, referred to as Ver 2.0, will arrive in late April and is free to all players.
Monster Hunter Rise April Update Explained
Many fans were able to witness the debut of Apex Rathalos in the Launch Trailer for Monster Hunter Rise, but if you were caught up in the hype of the release and missed it you can check it out in the video below.
While Rathalos has been the go-to Monster for the series, Apex Rathalos is an entirely new addition. The menacing dragon will not be an easy monster to defeat, as traditionally speaking the variations of classic monsters are always more powerful than their "stock" counterparts.
Chameleos makes his return from previous Monster Hunter games, making it the first Elder Dragon to be added in a title update for Rise. Capcom has confirmed that an additional ending to the Monster Hunter Rise story arc will be included in a second title update (Ver. 3.0), so it's likely that we'll continue to see this class of Monster be added in both the April update and the second update.
Additionally, unlocking the Hunter Rank cap means that players will be able to progress their level even further. Capcom has mentioned that a "few other related features" will be added in the late April title update. This suggests that quests will be added to the game that requires players to be a higher Hunter Rank than currently accessible.
No other Monsters, be it returning or new, have been confirmed at this time. An official date for the update has not been announced either.