Monster Hunter Rise Bubblydance Skill Guide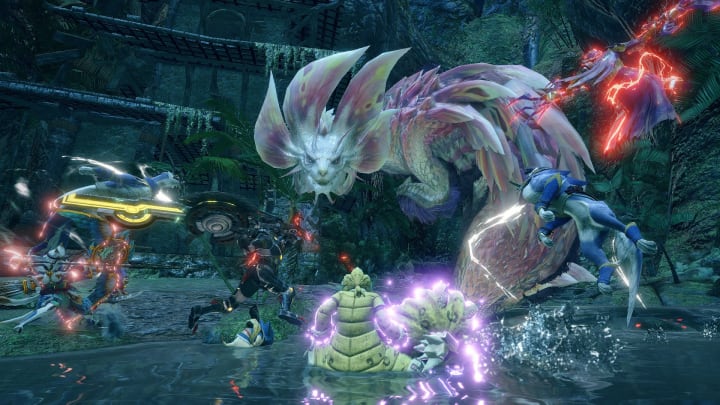 courtesy of Capcom
Bubblydance is an armor skill in Monster Hunter Rise that gives players bonus evasiveness and attack power.
Players who have faced Mizutsune from Monster Hunter Rise can understand the frustration that comes when the creature's bubbles debuffs players by making them slide around and feel heavy- also called the bubbleblight effect. Ironically or not, the Mizutsune armor reduces this effect with a skill called Bubblydance.
Monster Hunter Rise Bubblydance Skill Guide
As mentioned above, it is the Mizutsune armor that provides the Bubblydance. Here is the full list of the Mizutsune armors.
Makluva Pants S
Makluva Sleeves S
Mizutsune Coil S
Mizutsune Greaves
Mizutsune Greaves S
Mizutsune Mail
Mizutsune Mail S
Monster Hunter Rise Bubblydance Features
There are two main features of Bubblydance. The first one is Resuscitate, where players are boosted with attack power when they are in an abnormal status.
The second and also main feature is the Divine Blessing. This reduces the major bubbleblight effect. When upgraded to level three, the player becomes immune to large versions of bubbleblight and earns evasive movement. furthermore, rolling three or more times creates the player's own bubbles. Stepping into these provide increased evasiveness and constitution.
Bubblydance is a fun and also challenging skill to use. It is important to construct a build that can enhance the use of the Bubblydance skill.