Top Games
Monster Hunter Rise Dragon Husk Shard: How to Get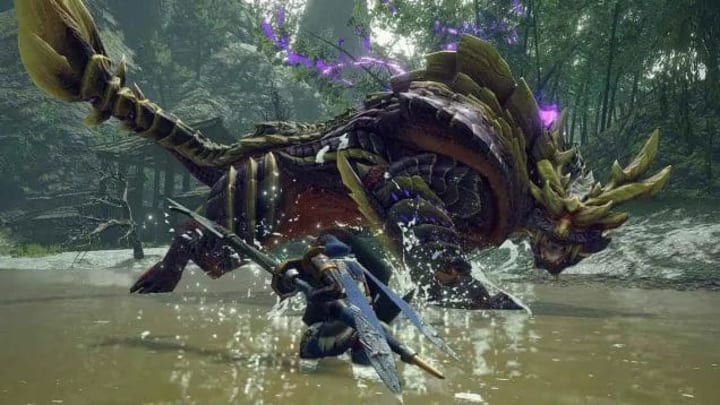 Where do players have to go to collect dragon husk shards / Photo Courtesy of Capcom
In Monster Hunter Rise, a dragon husk shard is a valuable tool, so how can players get their hands on it? The newest game in the Monster Hunter franchise finally arrived March 26, and players have already jumped in and started exploring the world. Those who have weapons in the bone tree may find out they need a material called Dragon Husk Shard to upgrade them. Now, the question is where can these be found?
Monster Hunter Rise Dragon Husk Shard: How to Get
In this video by YouTuber Pure Game Guides, it's evident players must find bone piles to get dragon husk shards. However, there is a catch to this. Only bone shards from the second region onwards can be collected for dragon husk shards.
Only after players unlock the Frost Islands region will bone piles yield dragon husk shards. / Photo Courtesy of Capcom
So essentially, those who are still grinding away in Shrine Ruins won't be able to collect any dragon husk shards. To get to Frost Island, the second location, players must complete a couple of one-star key village quests and then an urgent quest. Now, once players are in the Frost Islands, they'll find a couple of two-star quests that task players with collecting dragon husk shards. Collecting this quest means that not only will players get materials to parade their weapons, they'll also obtain some zenny along the way.