Top Games
Monster Hunter Rise Gracium Ore Guide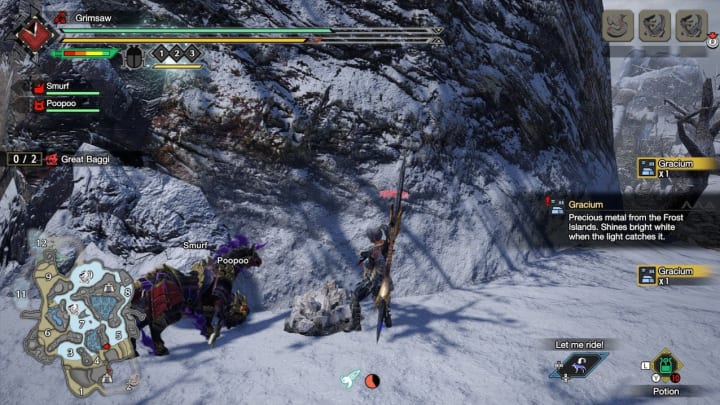 In Monster Hunter Rise, Gracium ore is a highly useful forging material that players need to craft and upgrade a variety of weapons and armor. Gracium Ore is a very important material, but unlike other important materials, this resource can't be found from slaying monsters, it has to be harvested in high-rank missions. So without further ado, here's the guide on how to find, harvest, and use Gracium Ore.
Monster Hunter Rise Gracium Ore Guide
Gracium Ore happens to be a resource that can only be found in one place. That place happens to be the Frost Islands. Frost Islands has 12 areas, and Gracium can be found in many of them. The best place to find multiple deposits is in the middle regions five, six, and seven, as well as the northern regions of eight, nine, ten, and twelve. Although both blue and white deposits can drop them, white deposits have a much higher drop rate. Once players find one such deposit, they can simply interact with it to collect its resources. If players have a high geologist skill, they can earn more resources from a deposit than usual. For those in need of ores, leveling up the geologist skill before farming might not be a bad idea.
Gracium ore can be used to craft and upgrade a variety of armor and weapons. Some of the most notable include the Ingot armor set, the Gale Sickle, and the Amber Slash. Hopefully, now, you'll know where to get Gracium, how to get the most possible, and what to make with it.