Top Games
Monster Hunter Rise Lock On Options Explained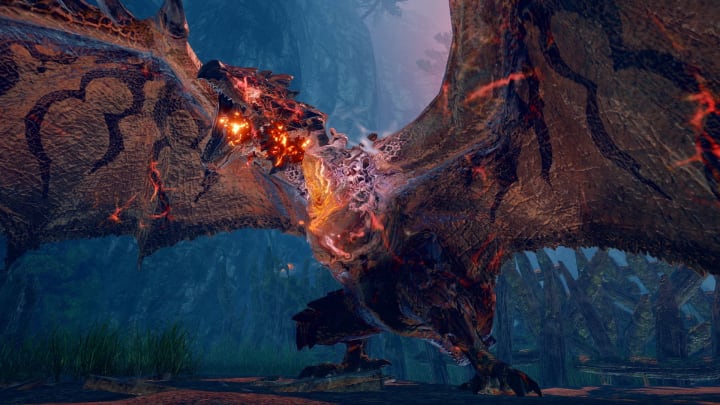 Locking on to a monster helps players aim better during a hunt. / Photo courtesy of Capcom
Monster Hunter Rise's lock on is a crucial feature that allows players to aim their weapons towards creatures, and not swing or shoot at anything they don't intend to kill. There are currently three main options that hunters can choose from: Focus Camera, Target Camera, and Do Not Focus Camera.
Monster Hunter Rise Lock On Options Explained
Focus Camera is of great use to new players given that it redirects the camera to whatever monster you are currently fighting. The option also helps when up against mobile monsters who are more difficult to aim at. For example, a monster like Radobaan who is a Brute Wyvern that rolls in a wheel shape at high speeds can be hard to keep track of without Focus Camera.
Target Camera may suit veterans of the game more since it works as follows: Players have to press a button (different according to their console and settings) in order to aim at a monster manually. It does not change its focus or re-center like the previous option, but it does allow for seasoned players to take on multiple monsters simultaneously and more easily. This obviously depends on the monsters that the player decides to take on, however.
The third option is not having a lock on at all. It certainly escalates the difficulty of the game, particularly with mobile monsters.
Having an improved lock on feature in Monster Hunter Rise is likely to receive positive feedback, as players have been asking for a version of it since previous iterations of the game.