Top Games
Monster Hunter Rise Multiplayer: How It Works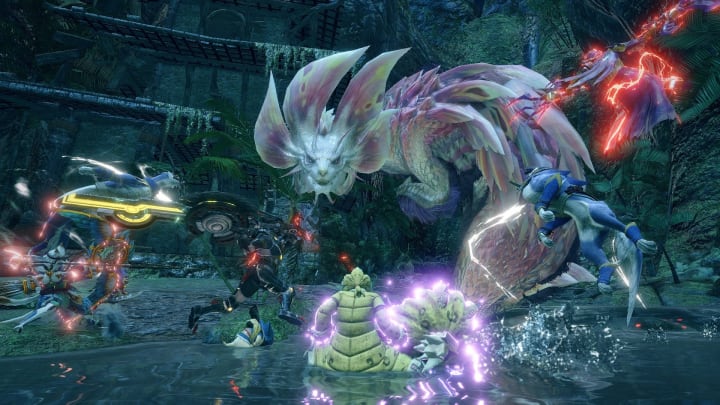 Monster Hunter Rise Gameplay / Courtesy of Capcom
Is Monster Hunter Rise multiplayer? The answer to that question is both yes and no.
Monster Hunter Rise Multiplayer: How It Works
Monster Hunter Rise does in-fact have multiplayer. It supports up to four players and the game difficulty rises as more players are added to the lobby. However, there are two separate types of missions, Village Quests, and Hub Quests. Village Quests are single-player quests and Hub Quests can be played either single-player or with a party.
The multiplayer system of Rise revolves around player lobbies unlike the previous major success Monster Hunter World. In order to play with others, a lobby needs to be created first before the game begins. After you create the lobby friends will be able to join you mid-game or before the hunt starts. All loot in multiplayer is instanced so anyone worried about losing out on items while playing with friends won't run into any trouble.
So far there haven't been any major connectivity issues with the multiplayer reported. When players run into problems connecting the game runs with each player in their own instanced session then continues accordingly.