Top Games
Monster Hunter Rise PC Release Set for January 2022, Demo Coming Oct. 13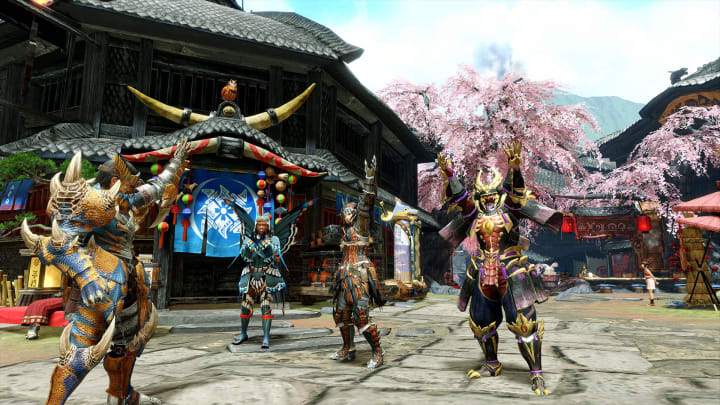 Monster Hunter Rise, Capcom's latest installment in their long-running Action RPG series, is set to release on PC (via Steam) in early 2022. / Photo courtesy of Capcom
The Monster Hunter Rise PC release date has been set for Jan. 12, 2022, with a demo coming on Oct. 13, 2021, Capcom announced Thursday.
After initially releasing worldwide for the Nintendo Switch on March 26, 2021, Monster Hunter Rise is finally officially set to arrive on PC (via Steam) early next year. For more on the news and updates surrounding Monster Hunter Rise, here's a breakdown of Capcom's Monster Hunter stream for Tokyo Game Show 2021.
Monster Hunter Rise PC Release Set for January 2022
Spearheaded by the efforts of Capcom, Monster Hunter Rise is set to not only release on PC with the same content as the Nintendo Switch version up to the end of November, but also debut some new performance features to take advantage of the upgraded hardware capabilities.
The Steam version of Monster Hunter Rise is said to come with the ability for players to adjust their Display and Advanced Graphics Settings, allowing the optimization in everything from Resolution Settings to Display Frequency and Texture Quality. On PC, Monster Hunter Rise has been confirmed to be able to support 4K/60fps for those with the setup to do so.
In addition to the basic 16:9 screen ratio, Monster Hunter Rise on PC can also be optimized for 21:9 ultrawide display to allow players to experience a higher level of immersion.
Aside from the regular gamepad controls, PC players will also be able to use a keyboard and mouse configuration, which comes with customization options for a variety of shortcuts.
Lastly, Monster Hunter Rise will also allow PC players to use a new voice chat feature to talk to other players in the same Lobby, and to coordinate more efficient strategies while on the hunt.
For more on Monster Hunter Rise, feel free to check out our guide on what Affinity does.