Top Games
Monster Hunter Rise Speartuna: Where to Find the Fish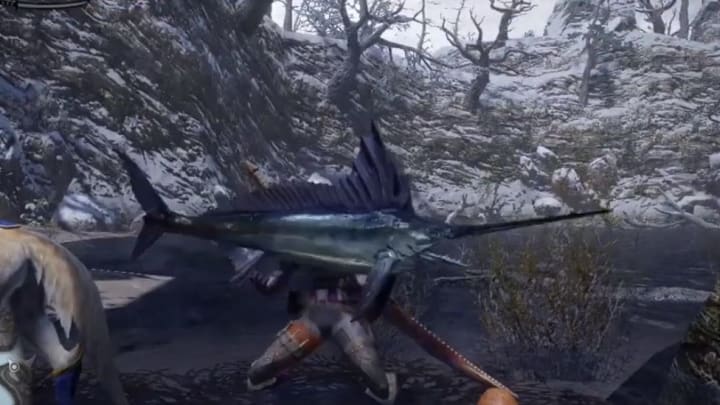 Here are some locations and tips surrounding the Speartuna. / Courtesy of CAPCOM
The Speartuna in Monster Hunter Rise can be found in all of the game's maps. There are. however, some places will have fish more frequently than others. We will cover that and more in this article.
Monster Hunter Rise Speartuna: Where to Find the Fish
Monster Hunter Rise was not when the Speartuna made its first appearance. This sharp water dweller has made appearances in games such as Monster Hunter Generations, Monster Hunter World: Iceborne, Monster Hunter 4: Ultimate, and well, it has come to the point that no Monster Hunter game is complete without a Speartuna in the creatures section.
That said, we will focus on its appearance in Monster Hunter Rise. For starters, have your eyes on Lava Caverns (region 3) which is a region players have found the easiest to reach (and based on the reactions online is where most of the player base has found the fish.)
The left side of region 3 also has some colored fish, so players can easily find the pond in which the Speartunas lie. After finding the pond, all you have to do is click 'A' to start fishing, then throw the lure close to the fish. Once the bait has been eaten, you will notice the underwater lure splashing around. When you see this effect, make sure to click 'A' once again to draw the line back with the fish attached to it.
Despite how often the community talks about Speartunas, it has nothing to do with its rarity. It is a fish more common than you might think, and hopefully this guide may have helped.