Most Anticipated Video Game Releases in 2023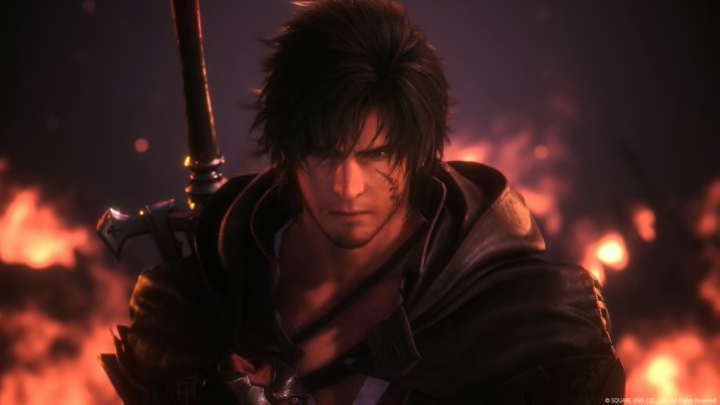 Final Fantasy XVI is set for release this June. / Square Enix
2023 is shaping up to be a huge one for video games. Here are some of the most anticipated titles set to release throughout 2023.
Last year gave us some big hitters, including the likes of Elden Ring, God of War Ragnarök and Call of Duty: Modern Warfare 2. And while these titles kept us entertained and busy throughout 2022, this new year is looking even bigger.
Brand new releases from Nintendo, Square Enix, Bethesda and more are set to make 2023 stacked full of games. Here are some of the most anticipated video game releases coming this year.
Most Anticipated Video Game Releases in 2023
1.

Starfield - TBD 2023
Bethesda
Bethesda's upcoming RPG, Starfield, is arguably the most anticipated game releasing in 2023. Set to include over 1,000 planets to explore, this new IP might also be the year's most ambitious title. Starfield was originally scheduled to release in November 2022, but was delayed until sometime the first half of 2023. Neither Microsoft or Bethesda have given a new, official release date for this PC and Xbox exclusive, so watch this space.
2.

The Legend of Zelda: Tears of the Kingdom - May 12

The Legend of Zelda: Tears of the Kingdom is Nintendo's sequel to Breath of the Wild, one of the best games to grace the Nintendo Switch. After being announced back in 2019, Tears of the Kingdom went on to win Most Anticipated Game at The Game Awards three years in a row. The game is now set for release on May 12, 2023, on the Nintendo Switch.
3.

Final Fantasy XVI - June 22

Square Enix's tentpole franchise is getting its next installment later this year. Produced by Final Fantasy XIV's Naoki Yoshida, Final Fantasy XVI follows the story of Clive Rosfield in pursuit of the dark Eikon Ifrit, after the destruction of his home kingdom. The game is set for release on June 22, 2023 for PlayStation 5.
4.

Resident Evil 4 Remake - March 24
Capcom
A remake of one of Capcom's best-loved Resident Evil entries. Resident Evil 4 has us relive Leon S. Kennedy's nightmare with Las Plagas on his mission to rescue Ashley Graham. This remake will be enhanced with better visuals, improved character designs and an overall more tense atmosphere. Resident Evil 4 will release on March 24, 2023 for PlayStation 4, PlayStation 5, Xbox Series X|S and PC.
5.

Marvel's Spider-Man 2 - Fall 2023
Insomniac Games
The sequel to the 2018 release of Marvel's Spider-Man, Marvel's Spider-Man 2 sees Bryan Intihar and Ryan Smith return as creative director and game director, respectively. While little has been revealed about this upcoming sequel, the game is set to release in Fall 2023 for the PlayStation 5.
6.

Hogwarts Legacy - Feb. 10
Avalanche Software
Harry Potter fans have been waiting years for an in-depth game set in the Wizarding World universe. In Hogwarts Legacy, players create their own student, choose their house and attend classes at Hogwarts. The game was originally set to release in 2021, but has since been delayed twice. First to 2022 and then to Feb. 10, releasing on PlayStation 5 and Xbox Series X|S. Hogwarts Legacy will also release on the PlayStation 4 and Xbox One on April. 4, and on the Nintendo Switch on July 25.
7.

Star Wars Jedi: Survivor - March 17

Respawn Entertainment's follow-up title to Jedi: Fallen Order, Star Wars Jedi: Survivor returns to original character Cal Kestis following the completion of his Jedi training that saw him hunted by the Imperial Inquisitors. Star Wars Jedi: Survivor is set to release on March 17, 2023 for the PlayStation 5, Xbox Series X|S and PC.
8.

Dead Space

Another remake set to grace 2023 early on in its run is the Dead Space remake. Developed by Motive Studio and published by EA, we revisit protagonist Isaac Clarke in his very first nightmare, set on the USG Ishimura. Sticking to its iconic atmosphere, but updated for modern systems, Dead Space will launch on Jan. 27 for the PlayStation 5, Xbox Series X|S and PC.
9.

Forspoken - Jan. 24
Square Enix
A brand new IP from Square Enix, developed by Luminous Productions, Forspoken introduces us to the story of Frey Holland who finds herself transported from New York City to the fantasy world of Athia. Equipped with new magical powers, Frey must survive Athia under its tyrannical rule by the Tantas and find her way home. Forspoken is set for release Jan. 24 on PlayStation 5 and PC.
10.

Diablo IV - June 6
Blizzard Entertainment
Blizzard's new entry into the Diablo franchise, Diablo IV was announced way back in 2019 but it's release is finally in sight. Set to launch on June 6, 2023, the dark-fantasy world of Diablo IV will be heading to PlayStation 4, PlayStation 5, Xbox One, Xbox Series X|S and PC.
Wondering what else is coming out later this month? Check out our list of game releases for January 2023.