Pokemon GO
Mysterious Masks in Pokémon GO Explained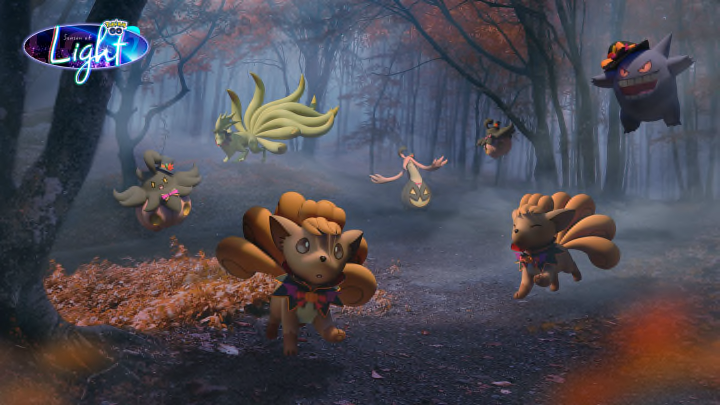 Courtesy of Niantic
Mysterious Masks is the event-exclusive Special Research during Pokémon GO's Halloween Event. Help out Professor Willow and Rhi to earn encounters with Yamask and Galarian Yamask during this time. This will run throughout the Halloween Event, so trainers will have from Thursday, Oct. at 20 10:00 a.m. until Tuesday, Nov. 1 at 10:00 a.m. local time to complete the tasks in this Research Event. 
Mysterious Masks Pokémon GO
There are four sections to the Mysterious Masks, allowing trainers to earn awards for individually completing each task, for each section, and an extra award at the end. Players should note that every additional encounter with Yamask or Galarian Yamask, increases the likelihood a shiny will appear.
Step 1 - Reward for completing: Galarian Yamask Encounter, 4,900 XP, 490 Stardust
Catch 40 Ghost-type Pokemon for 1,313 Stardust
Make nine Curveball Throws for a Yamask Encounter
Make 49 Nice Throws for nine Ultra Balls
Step 2 - Reward for completing: Galarian Yamask Encounter, 4,900 XP, 490 Stardust
Catch 40 Ghost-type Pokemon for 1,313 Stardust
Earn nine Hearts with your Buddy for a Yamask Encounter 
Send 13 Gifts to Friends for 40 Great Balls
Step 3 - Reward for completing: Galarian Yamask Encounter, 4,900 XP, 490 Stardust
Catch 40 Ghost-type Pokemon for 1,313 Stardust
Catch nine different species of Ghost-type Pokemon for a Yamask Encounter
Use 49 Berries to help catch Pokemon for 49 Poke Balls
Step 4 - Reward for completing: Galarian Yamask Encounter, 49 Yamask Candy, 490 Stardust
Claim Reward for 49 XP 
Claim Reward for 490 XP 
Claim Reward for 4,900 XP