Mystic Statue Animal Crossing: New Horizons Purpose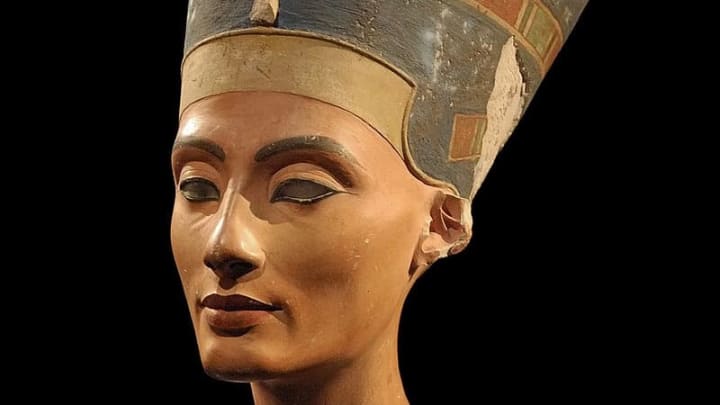 Mystic Statue in Animal Crossing; New Horizons is the bust of queen Nefertiti / Neues Museum Berlin, Germany
Mystic Statue in Animal Crossing: New Horizons is just one of the many art pieces waiting to give you a crash-course in art history.
"Jolly" Redd has returned to Animal Crossing with the goal of selling his fine artwork wares to unsuspecting residents. On top of that, it appears that Blathers is ready to take on a new wing of your museum. Be cautious, however. Not everything is what it seems when you board Redd's "treasure" ship. It's up to you to determine which pieces are genuine and which are fakes.
Here's a little bit about the Mystic Statue.
Mystic Statue Animal Crossing: New Horizons
The Mystic Statue is actually a bust of Egyptian queen Nefertiti sculpted by the royal artisan Thutmose in 1345 BC. Forgeries of this statue will give the queen a dangling earring in one of her ears while the real statue has none.
The bust was discovered by German Egyptologist Ludwig Borchardt in 1913 at a site in Armana. It is known as one of the most well-preserved artifacts available from its time period. Unfortunately, it remains incomplete, as one of the eyes is still vacant and covered with wax. It's widely believed that the piece was likely commissioned by her husband, Akhenaten, who was ruler at the time.
Many will say that this bust represents the intricate and exceptional knowledge and talent of ancient Egyptian artists.
It currently resides in the Neues Museum in Berlin, Germany.