Native Fortnite Locations: How to Complete the Challenge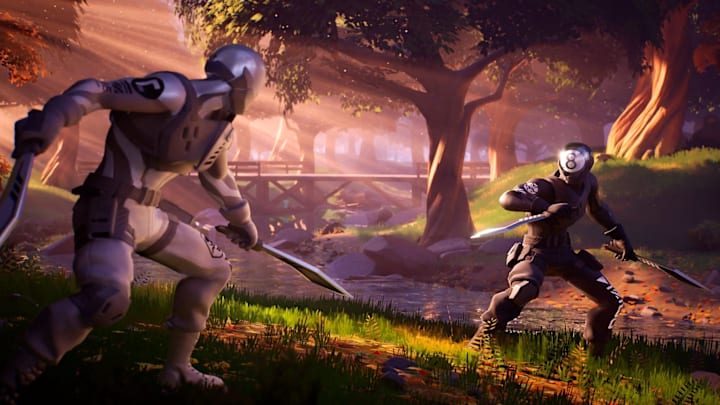 Native Fortnite locations are the focus of one of the fourth week XP Extravaganza challenges offering players last-minute opportunities to earn tons of XP and level up their Battle Pass.
Here's how to complete the harvest buses and RVs in native Fortnite locations challenge.
Native Fortnite Locations: How to Complete the Challenge
Native locations in Fortnite are areas that have been brought over to the Chapter 2 map from the original Chapter 1 battle island.
Technically speaking, Doom's Domain could count since it's Pleasant Park with some minor tweaks, but to be safe you should stick to these other locations.
Here are the current Fortnite native locations on the Chapter 2 Season 4 map.
Retail Row
Risky Reels
Salty Springs
Weeping Woods
Your best bet would be to visit Retail Row, Risky Reels or Weeping Woods in Team Rumble, with the drive-in movie setting as the prime location. There are more RVs and busses in these locations than there are in Salty Springs, which means you'll almost certainly be able to complete this challenge on your first try.
Simply destroy one bus or RV with your harvesting tool and just like that, 20,000 season XP is in the bag.
With there being just four days left to complete last-minute challenges before the Galactus season-ending event on Dec. 1, feel free to check out our guides on where to boogie before oblivion and how to deliver a semi-truck to Stark Industries.