Natus Vincere Sign No Pressure Valorant Team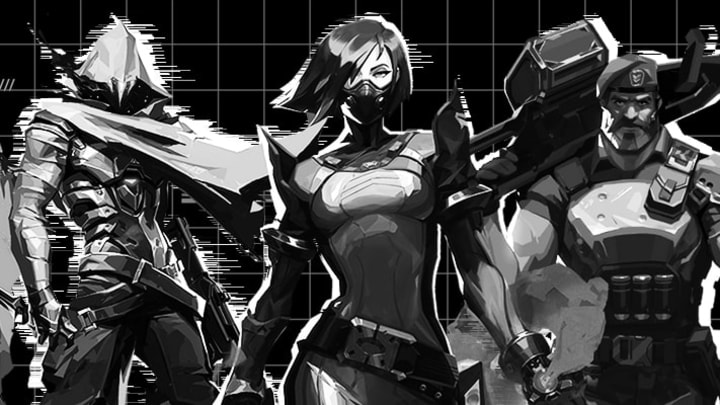 Natus Vincere will now enter the Valorant scene after finalizing on a roster. | Photo by Natus Vincere, Riot Games /
Natus Vincere, a popular European esports club known for its fame in Counter Strike: Global Offensive, will now enter the professional scene of Valorant after signing members from the unsponsored No Pressure team.
As confirmed through a blog post by Na'Vi on their website, the organization will now officially enter the Valorant scene with its newest roster.
The Ukrainian organization is a powerhouse in the esports industry with historic players under its brand, like Oleksandr "s1mple" Kostyliev, considered as one of the best CS:GO players in the world. And although they are no slug when it comes to tactical shooters, it definitely took some time for the organization to finally settle on a Valorant roster.
However, Na'Vi has now finalized on a team that it will debut for the Valorant Champions Tour's European circuit, EMEA VCT Stage Three: Challengers Playoffs. The team, taking one of the representative spots for the Commonwealth of Independent States (CIS) region, will battle head-to-head against some other big-name esport organizations; such as G2, FunPlus Phoenix, Guild Esports, SupperMassive Blaze, Acend, and Oxygen Esports.
The team that Na'Vi picked up was to fill in the empty team slots where the organization's first Valorant player, Kirill "Cloud" Nekhozhin, where he played along with the unsponsored No Pressure members. Following a second-place performance against Gambit Esports where they lost, 3-0, in the VCT 2021: CIS Stage 3 Challengers 1 bracket, Na'Vi decided it would sign the rest of No Pressure.
The team now consists of Artur "7ssk7" Kiurshyn, Vladyslav "arch" Svistov, Denis "dinkzj" Tkachev and Mikhail "Duno" Fokin along with the management staff of head coach Dmitry "SmartSeven" Smartselau and analyst Nick "Dracon" Andreev.
Much like most of the professional players of Valorant nowadays, a variety of the players from the newest Na'Vi roster have also played other shooters professionally. The blog post mentions of 7ssk7's previous career in Fortnite, previously playing under Virtus.pro, and quoted that dinkzj is "considered to be a dominant player in the CIS region," as he was the first in the world to reach the Valorant rank back in the beta test period.
The team's coach, SmartSeven, previously played for forZe, a team that Na'Vi beat in the same tournament, "but decided to focus on coaching." Dracon is "an analyst, host and commentator working at official tournaments from Riot Games," as written in the blog post. The team added that "he is well aware of the professional scene and has a great understanding of the playability of certain rivals."