Top Games
NBA 2K22 Hot Zones: How to Get and Find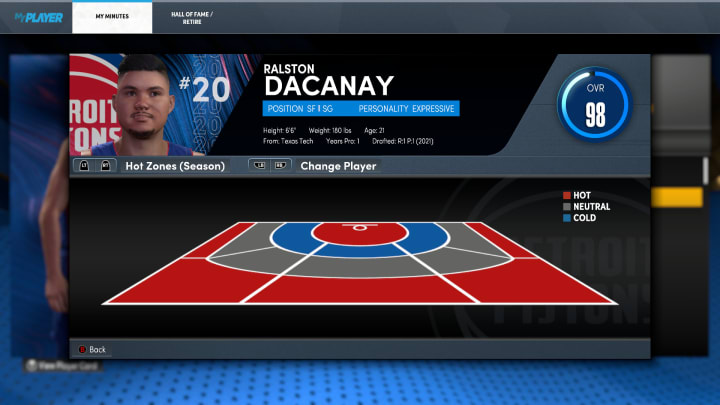 Here is a breakdown on how to get and check Hot Zones in NBA 2K22 MyCareer on Current Gen and Next Gen. / Photo courtesy of Ralston Dacanay, 2K
In NBA 2K22, it's quickly become apparent that shooting is as easy as it's been in years in the virtual basketball series.
However, that doesn't mean that you can just hop into a park with a fresh build and expect to be knock down. While having the right attributes, Badges and Jump Shot animations are a lot of the battle, players will want ensure that they have Hot Zones on the spots on the court in which they want to do most of their damage from. Here is a breakdown on how to get and check Hot Zones in NBA 2K22 MyCareer on Current Gen and Next Gen.
NBA 2K22 Hot Zones: How to Get and Find
The Hot Zones system has remained fairly consistent in the series — you make enough shots in a spot consistently, eventually it becomes effortless to score from there online.
In NBA 2K22, that process generally remains the same. In MyCareer, anytime players shoot the ball, it's counted towards their Hot Zones, whether it be in games in the NBA, park, Rec, or The Market.
To check on what Hot Zones you have activated:
Go to the Career screen in the 'MyCareer' menu tab
Click the right stick on your MyPlayer
Use the left or right trigger to get to your Hot Zones
Hot Zones are a free boost every player should be taking advantage of, and when combined with the Hot Zone Hunter Badge, it truly becomes simply a matter of taking open shots and knowing your shot timing.