NBA 2K22 Mamba Mentality Badge: How to Unlock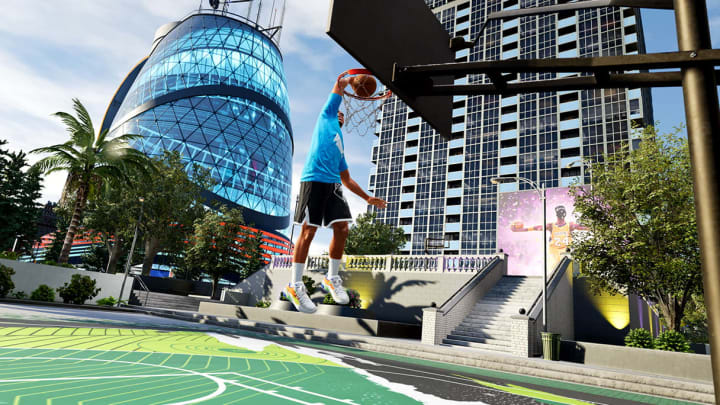 The NBA 2K22 Mamba Mentality Badge is only available on next-gen versions of the game. / Photo courtesy of 2K Games
NBA 2K22's Mamba Mentality Badge is a tribute to the late, great Kobe Bryant, who died last year as one of the best basketball players in the history of the sport. As is only fair, the badge named in his honor is immensely useful. Luckily, it's not so hard to unlock — at least on next-gen versions of NBA 2K22. Here's how to add it to your arsenal.
NBA 2K22 Mamba Mentality Badge: How to Unlock
In NBA 2K21, unlocking the Mamba Mentality Badge was a major slog. Players had to max out all their MyPlayer badge progress, requiring extensive grinding. This time around, the badge only requires a few hours of work to unlock — at least in the next-gen version of the game.
When you've made enough progress in the career mode, you'll be approached by Chris Brickley to do some training. You'll want to complete all the training he offers, but the most important one for our purposes is winning the fourth game at his gym. If you successfully take home that win, you'll unlock Mamba Mentality.
Because of the differences in content between current-gen and next-gen versions of NBA 2K22, it doesn't appear possible to unlock the Mamba Mentality Badge in current-gen versions of the game.
With the Mamba Mentality Badge, you'll be able to change your Takeover ability before any game.