Top Games
NBA 2K22 Next Gen Best Guard Build: How to Make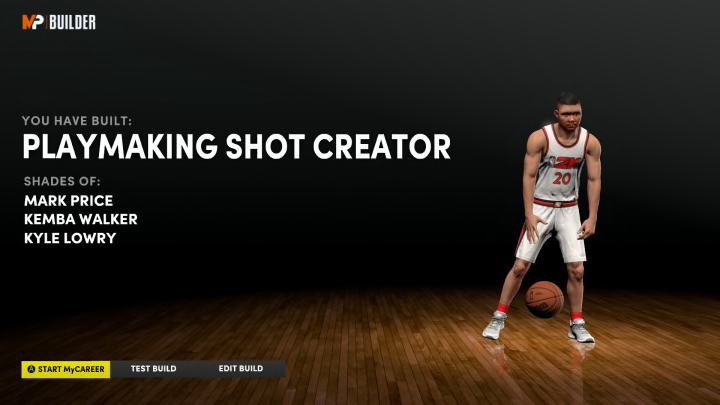 Here is the best guard build for those looking to be able to dominate both the park and Rec Center in NBA 2K22 MyCareer on Next Gen. / Photo courtesy of Ralston Dacanay, 2K
NBA 2K22 Next Gen has been out for about five weeks, and early on, it seems as though there is a new meta emerging for the first time in the series for online MyCareer games — 5'9" and under point guards.
For those on PlayStation 5 and Xbox Series X|S looking for an absolute offensive cheat code for both 3v3 and 5v5 games, here is how to make the best guard build in NBA 2K22 Next Gen.
NBA 2K22 Next Gen Best Guard Build: How to Make
MyPlayer Builder / Photo courtesy of Ralston Dacanay, 2K
Position: Point Guard
Height: 5'8"
Weight: 145 lbs
Wingspan: 5'11"
Finishing: Close Shot 62
Shooting: Mid-Range Shot 92, Three-Point Shot 99, Free Throw 79
Playmaking: Pass Accuracy 99, Ball Handle 99, Speed With Ball 98
Defense/Rebounding: Perimeter Defense 79, Steal 99
Physicals: Speed 95, Acceleration 95, Stamina 95
Overall, as long as you know what you're doing, its Height, Finishing, Interior Defense and Rebounding shouldn't be an issue at all.
At 5'8", that height obviously is a red light for those who've played 2K in the past, but this year, those who've played against high win rate players on these tiny builds know — they are just way too fast, and way too good at shooting.
Ultimately, 5'8" provides allows primary point guards to accomplish what they need to do to fill in the game's "meta role" for primary ball-handlers in NBA 2K22 — use screens, cheese threes off the dribble, hit open shooters and pluck steals. This setup also allows to get Hall of Fame Unpluckable and Pick Pocket, two of the most broken Badges in this year's game.
I would recommend to take this build to Villanova for college, which would bring its Badge count to 1 Finishing, 42 Shooting, 39 Playmaking and 21 Defense/Rebounding.