Top Games
NBA 2K22 Next Gen Oct. 7 Update 1.008 Patch Notes Explained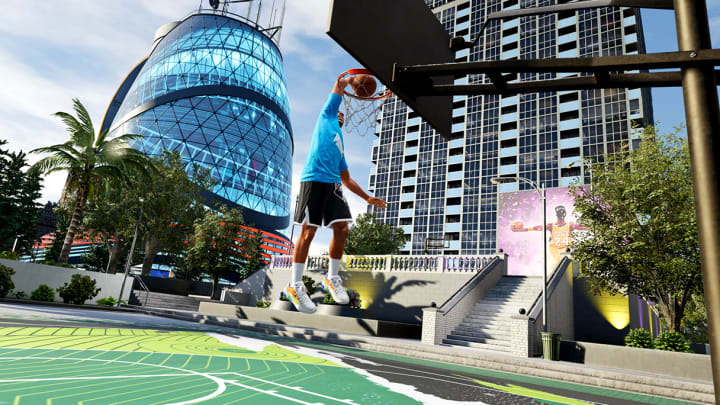 The latest patch reportedly addressed an issue causing the title to hang after MyCareer and MyNBA games in NBA 2K22 on Next Gen. / Photo courtesy of 2K
A brief NBA 2K22 Next Gen update went live on Oct. 7, reportedly to address an issue causing the title to hang after MyCareer and MyNBA games.
Here's a breakdown of the NBA 2K22 Next Gen Oct. 7 Update 1.008 patch notes for those on PlayStation 5 and Xbox Series X|S.
NBA 2K22 Next Gen Oct. 7 Update 1.008 Patch Notes Explained
Being that 2K did not release an official Courtside Report dev blog on the update, as seen most recently with the 1.4 release for Current Gen, it can be assumed that this was a pretty minor patch.
Update 1.008 went live for NBA 2K22 around midnight local time, clocking in at 322.7 MB in file size on PS5, and similarly on Xbox Series X|S.
The main fix included in the patch seems to have done the trick for a major MyCareer and MyNBA error causing players to be kicked back to the dashboard or get a black screen after each NBA game.
As seen in the past, although this was the only official patch note disclosed by 2K for the 1.008 update, it is definitely possible that other fixes were made under the hood.
Upon perusing Twitter and Reddit, it appears players are still waiting on an Xbox Series X crashing during online play fix, so hopefully 2K and Microsoft are progressing towards a solution for that situation.
Additionally, there have yet to be any gameplay changes in NBA 2K22 outside of the Blinders, Mismatch Expert and Unpluckable nerfs/buffs on Sept. 24.