NBA 2K22 Next Gen Sept. 17 Update Patch Notes Explained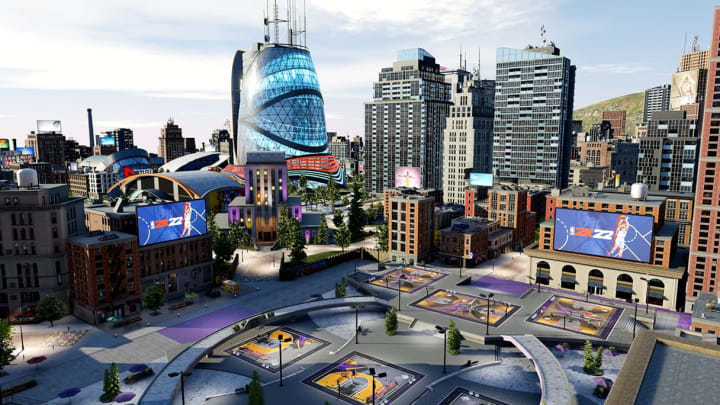 The latest patch seems to have broken the servers in NBA 2K22 MyCareer on Next Gen at the moment. / Photo courtesy of 2K
On Friday morning, 2K released a minor update for NBA 2K22 Next Gen, as well as provided some clarity on their roadmap for patches in the near future.
Unfortunately, however, instead of making the title more stable, it appears players on both PlayStation 5 and Xbox Series X|S are taking to the timeline to chronicle their newfound issues. From endless loading times to corrupted MyPlayer saves, here's a breakdown of the Sept. 17 update patch notes, and some of the reported issues that have promptly arisen since its release.
NBA 2K22 Next Gen Sept. 17 Update Patch Notes Explained
Here is the list of patch notes for the Sept. 17 update for NBA 2K22 Next Gen:
Additional stability improvements in an ongoing effort to improve your user experience.
Fixed issues where some users were unable to progress in select MyCAREER storylines.
The Gatorade Private Courts reservation menu will now reliably display your friends list.
Fixed just prior to this patch: Users should have already noted improved responsiveness on Squad Invites and newly improved performance in Rec/Pro-Am experiences.
In the notes, 2K also mentioned that their next PS5 and Xbox Series X|S patch is scheduled for next week, bringing with it "continued stability improvements," "improved loading speeds when re-entering the City," "removed/reduced hitching when on vehicles on Series X|S consoles," "the removal of tipping from DJ Booths when propped near Quest NPCs" and more.
Within short notice of the patch's release, however, plenty of issues have been documented across the Twitter timeline and Reddit threads:
MyPlayer saves are getting corrupted/missing
There is severe lag and freezing when opening menus in the City
Players are recommending others to hold off on playing MyCareer games and Training Facility practices
Console/app crashing
Endless loading times/black screens
Error codes (e.g. 079d6cdc, 6f8ce31b)
"Calculating upgrade cost." error in the Attributes screen
Needless to say, let's all hope 2K Support is able to fix the Next Gen server issues as soon as possible. In the meantime, it's likely best to stay out of MyCareer on Next Gen and play other modes, or stick to Current Gen.