NBA 2K
NBA 2K23 100 Thieves Clothes: Are They Available?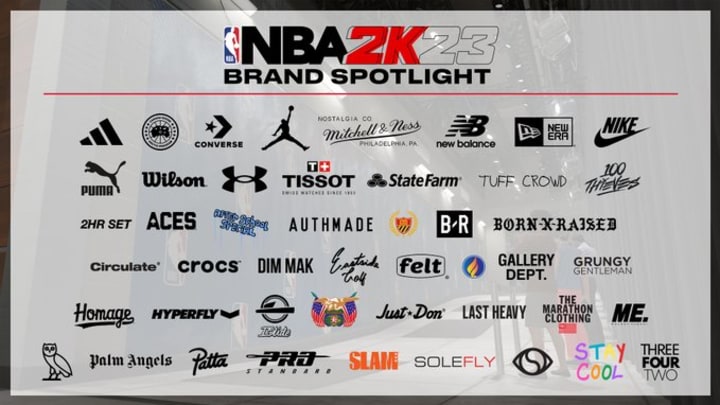 NBA 2K23 100 Thieves Clothes: Are They Available? / 2K
UPDATE 12/2/22: The 100 Thieves collection was released in NBA 2K23 MyCareer with the launch of Season 3 on Dec. 2. The clothes can be purchased in MyCareer on both current and next gen.
---
Original story: NBA 2K23 includes a lot of different brands in their games for players to customize their outfits, one such brand is 100 Thieves and players are wondering if 100 Thieves is available yet in-game.
When 2K announced the brands available for NBA 2K23, many were excited to find 100 Thieves included on the list. There are so many big brands included in the game, and 100 Thieves being a part of it was fun to see.
With 2K23 entering Season 2 soon, the question of whether or not players will finally be able to unlock some 100 Thieves apparel definitely is on people's minds.
NBA 2K23 100 Thieves Clothes: Are They Available?
At this time, 100 Thieves is not yet in the game for players to use. The company's items have not yet been added to the game so they should be coming at a later season.
We do not know what brands will be included in Season 2, but there was an update with some additional brands coming to the game this week.
Bleacher Report, Patta, Felt, Circulate and Solefly are all currently in the game and will be available until Oct. 14, so you are going to have to move quickly to add those players.
Season 1 has had a number of big rewards being dropped in the game. Some of them include the Nike Lebron 18s, Team Accelerator Boosts, Jewell Loyd Rebel Jersey and Dawn Staley T-Shirt. With Season 2 just around the corner maybe players won't have to wait too long to see some 100 Thieves items in the game.