NBA 2K23 Locker Codes: How to Redeem, Full Active List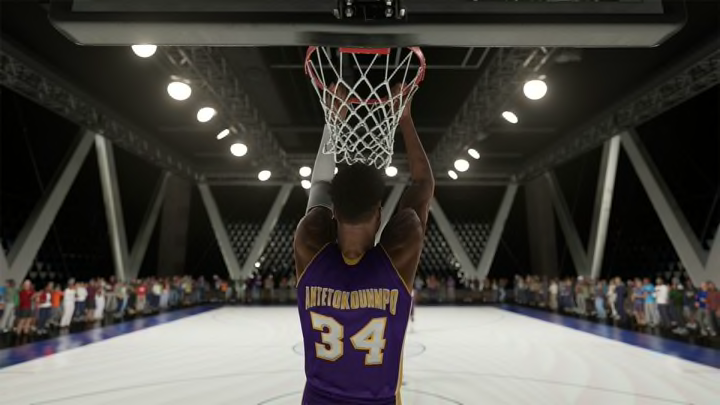 Here's a breakdown of how to redeem Locker Codes in NBA 2K23, as well as a list of the active codes. / Image courtesy of 2K
Locker Codes have returned in NBA 2K23, providing players with plenty of opportunities to redeem and receive useful items in both MyTeam and MyCareer for free.
Here's a breakdown of how to redeem Locker Codes in NBA 2K23, as well as a list of the active codes.
How to Redeem NBA 2K23 Locker Codes
Players can redeem NBA 2K23 Locker Codes in either MyTeam or MyCareer.
In MyTeam:
Select "MyTEAM Community Hub"
Select "Locker Code"
In MyCareer:
Select "Options/Quit"
Select "Locker Codes"
From there, the keyboard will pop up and players can enter a code.
Be sure to include the hyphens as the code will not work if the hyphens are absent. When inputted correctly and still valid, the code will give players the content.
Another way to redeem them is by doing so through the MyNBA2K23 app, which is available on iOS and Android.
NBA 2K23 Locker Codes: Full Active List
Below, players will find a list of NBA 2K23 Locker Codes that are reportedly still active at the time of writing:
MYTEAM-SILENCERS-PACK-3HWPC: Silencers Pack (Expires 9/30/22 at 2:59 a.m. ET)
---
For more on NBA 2K23, feel free to check out: