Top Games
NBA 2K23 Ratings Predictions: 5 Best Shooting Guards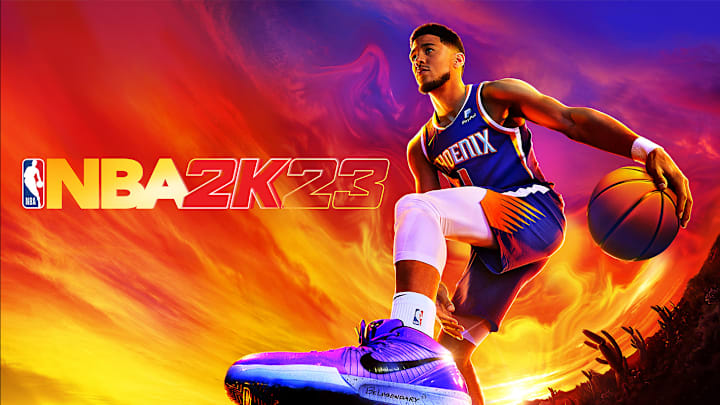 2K
Here are our predictions for the top five shooting guards in NBA 2K23.
NBA 2K23 is set to release in September, and 2K will not only be updating gameplay and graphics, but overalls as well. Here's who we think will round out the top five shooting guards in NBA 2K23.
1.

Devin Booker
Image courtesy of 2K
Devin Booker this season not only solidified himself as the top shooting guard in the NBA, but he also notched the spot as the 2K23 cover athlete. Booker is lethal from mid and three point range. His elite scoring and versatility puts him in our top spot.
2.

Bradley Beal
2K
Bradley Beal has quietly been one of the best shooting guards in the NBA for the past few years. That trend will continue into next year as the Washington guard has elite mid range scoring and slashing ability.
3.

Klay Thompson
2K
Klay Thompson finally made his triumphant return after being injured for the last few seasons, and he did not disappoint. One half of the 'Splash Brothers' Klay Thompson is one of the three point shooters in the NBA. Klay also is great at catching and shooting, making him a top scoring option for players who like to run and gun.
4.

Paul George
2K
Paul George may have missed most of the season due to injury, but the Los Angeles guard is still an elite two way player. He can play defense, shoot the three ball, and is a solid mid range scorer. Paul George is versatile and one of the most well rounded players in the NBA.
5.

Zach LaVine
2K
Zach LaVine's path to superstar status wasn't the easiest. Over time the Bulls guard developed his shooting and playmaking, and has turned into an elite guard. His explosiveness, vertical, and finishing at the rim make him a legitimate issue for opposing defenses. After being the fourth best rated shooting guard, expect LaVine to make another bid within the top five rated shooting guards in NBA 2K23.